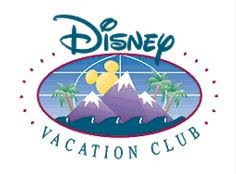 It was recently reported that, "Disney Vacation Club timeshare sales were essentially stable in a year that was anything but." Given the economic downturn over the last couple of years, and how hard-hit the travel industry has been, this is good news for those of you who are Disney fans and who are thinking of timeshare ownership. DVC's president, Jim Lewis, described 2009 as "a challenging year" but added, "Despite this, our business proved to be very resilient and our sales actually held up quite well."
If you have been dreaming of joining the Disney family timeshare owners, who know that every year they'll be vacationing at a Disney-related resort, read on. And remember that if the economic times are still having an impact in your life, you can find affordable Disney timeshares on RedWeek's list of timeshare resales. Check out that list first before considering buying retail from the developer.
Lewis points out that the Disney brand is extremely powerful, associated as it is with a "family friendly" concept, and high service levels. Disney's reputation for the latter is what most probably helps people decide to be an owner in the Disney Vacation Club.
Yes, the Disney brand has become an American icon and the product is associated with theme parks, movies, TV, and specialty shopping, which undoubtedly contribute to the consumer's interest in Disney timeshare ownership. But it's the quality of the brand that truly makes the difference. "Even if a consumer has some trepidation regarding vacation ownership, the Disney name and its reputation is powerful enough to overcome these doubts, because people trust Disney and what it stands for," Lewis stated.
Jim Lewis attributes his company's ability to ride out the economic storm in such good shape to, among other things, employee commitment, high consumer satisfaction, and creating consumer trust. Disney's employee loyalty is rated at the top of the industry, and it is supported by the company with a strong emphasis on communication and training, and treating the employees as family within the company.
Consumer satisfaction is heavily monitored by an internal survey sent out annually by Disney. Disney is also monitored externally through an independent hospitality research firm, Market Metrix, which consistently ranks Disney #1. Also each year RedWeek.com compiles a "Top 25 List of Timeshare Rental Resorts" chosen by its users, on which various Disney resorts are always listed.
Whether you are thinking of purchasing a Disney timeshare resale, or just want to experience the quality, great service, and just plain fun of everything Disney, and think of renting a Disney timeshare for your next vacation. You'll learn first hand what commitment to quality is all about.
Categorized in: Disney timeshare, Disney timeshares, Disney Vacation Club, timeshare resales