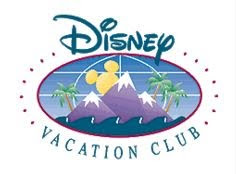 Disney Vacation Club recently issued a warning to timeshare owners regarding a fraudulent letter that has been going around. If you are a Disney Vacation Club (DVC) timeshare owner who received a letter stating that you had won a "Travel Passport Cash Giveaway," you need to know that this letter was not sent by the Disney company.
In addition to the letter, some timeshare owners have also received unsolicited phone calls from someone who claims to be a Disney Vacation Club employee (aka: "Cast Member"). Again, these calls are not coming from Disney Vacation Club and if you have either received a letter or phone call, you should contact Attorney General for your State and the Federal Trade Commission.
DVC welcomes calls from their timeshare owners and invites you to verify the validity of a contest or offer at any time 888-727-4880. If someone on the phone claims to be a cast member, you can call the number and ask for them by name specifically to confirm that they actually work there.
A good rule of thumb is to be suspicious if anyone via phone, email or regular mail asks you to provide them with your personal or financial information. You do not have to provide any information to anyone. Be cautious, ask questions and protect yourself from timeshare scams.
Categorized in: Disney Vacation Club, DVC, timeshare owners, timeshare scams