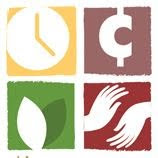 Article written by guest blogger: Chrissy Pate co-founder of becentsable.net. Chrissy helps people save money and time.
My family loves to travel! When we travel we usually rent timeshares because it gives us more space to spread out so it makes it easy to travel with children. Another big benefit of renting timeshare is all the money we save! Renting timeshares has helped us save hundreds of dollars on vacation.
Here are three ways we save money by renting a timeshare:
Cook Meals
Most timeshares have fully stocked kitchens so you can cook instead of eating out. One of the biggest expenses on vacation is eating out. You can save a ton of money by cooking a few meals. Make sure to plan easy meals that don't require a lot of time like spaghetti or tacos.
Cut out the Middle Man
We always rent directly from the owner and cut out the agency or management firm to save big. Management firms can charge up to 50% or more for owners to list their properties. Owners can save a ton of money buy listing the unit themselves and pass that savings on to you! Sites like RedWeek.com make it easy to find owners to rent from.
Travel with Family
To save even more money you can stay with family or friends and split the cost. We stayed in a million dollar vacation home in the mountains (7 bedrooms, 5 bathrooms, 2 living rooms, game room, and hot tub) for just $70 per night per family. The cheapest hotel room was $100 per night!
So, if you want to be "Centsable", like me, and stretch your vacation dollar further, try a timeshare rental for your next vacation!
Categorized in: becentsable, rent timeshares, renting a timeshare, timeshare rental