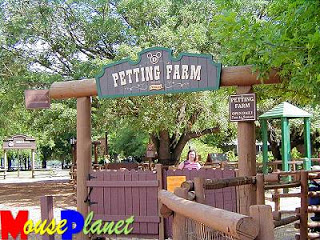 It may seem like wishful thinking, but yes, you can have an affordable family vacation to Walt Disney World. Take a look at this list of 7 free – yes, free – things to do at Walt Disney World.
Downtown Disney
It costs nothing to wander through this fun and fascinating area of shops. A visit to the Art of Disney store can be like exploring a museum; and check out the "Snoozing Man" made out of Legos.
Boat Ride
From Downtown Disney you can climb aboard a boat for a free ride to Port Orleans. Gliding along a scenic waterway, the hustle and bustle of the theme parks is left behind for a blissful 25 minutes.
Nature Trails
Believe it or not here are hiking trails at Fort Wilderness, winding through beautiful pine and cypress woods. The main 2.5 mile trail is joined by other small trails, and branches into even more, such as the Swamp Trail. Keep a look out for local wildlife, including a family of deer.
Electrical Water Pageant
A line of barges is transformed into a magical light show, every night on the Seven Seas Lagoon and Bay Lake. It can be seen from various points, including the beaches of the Grand Floridian, the Polynesian, and the Fort Wilderness Marina and Beach.
Petting Farm
Tri Circle D Ranch Petting Farm (see photo) at Ft. Wilderness is well shaded with large elm and oak trees, and barnyard favorites such as goats, donkeys, roosters, peacocks, sheep, pigs and ducks all jockey for your attention. The Ranch is home to the huge Belgian horses that pull the trolleys over at the Magic Kingdom.
Storytelling
Each evening outside the lobby of the Animal Kingdom Lodge you can join a storyteller at the firepit at Arusha Rock (If it rains the storytelling moves inside to the indoor firepit.)
Street Entertainers
The Boardwalk is alive with street entertainers of all kinds every evening, from musicians to jugglers to astounding gymnasts. Beware – they love to encourage audience participation!
And, if you are budget-conscious, check out these timeshare rentals for great accommodations: Disney's Old Key West Resort for just $114/n or at Disney's Boardwalk Villas for just $126/n. Or stay in Orlando at Cypress Pointe for just $50/n. In Kissimmee you can find timeshare rentals for as low as $70/n at Holiday Inn's Club Vacation Orange Lake's – West Village.
(Photo credit – mouseplanet.com)
Categorized in: Cypress Pointe Resort, Disney's BoardWalk Villas, Disney's Old Key West Resort, Holiday Inn's Club Vacation Orange Lake's West Village, Walt Disney World