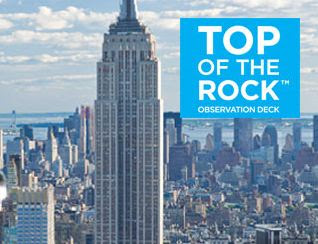 New York City tops the list of U.S. travel destinations, reported Reuters, a global news agency. Despite the recession, and fears of bedbugs, Reuters said, New York City attracted a record 48.7 million visitors in 2010, making it the biggest tourist destination in the U.S for the second year in a row.
Mayor Michael Bloomberg said the number of visitors marked a 6.8 percent increase over the 45.6 million people who visited in 2009, which was the first year since 1990 that the Big Apple surpassed Orlando, Florida, in attracting the most tourists.
According to Bloomberg, the city should meet his administration's goal – set in 2007 – to attract 50 million visitors annually by 2012.
Of 2010's visitors, 39 million were American and 9.7 million from abroad. Both numbers broke previous records.
The hospitality industry added 6,600 jobs in 2010. July was particularly notable, with 323,200 people working in hospitality jobs across all industry sub-sectors.
George Fertitta, the CEO of NYC&Company, said that although New York is still visited by fewer people than Paris and London, those cities lag behind New York in occupancy rates and hotel rates. "That makes a visit to New York more valuable than it would be in Paris and London," he said.
New York City's Deputy Mayor for Economic Development, Robert Steel, attributed the local tourism industry's strong performance to enhanced efforts to market the city both domestically and abroad. NYC&Company operates 18 offices to market city tourism in North America, South America, Europe, Asia, and Australia.
In the same report Reuters stated that NYC room rates rose to an average of $330 last year, an 8.9 percent increase over 2009. This is a significant number if you are a budget-minded vacationer. Compare the average hotel room rate with timeshare rentals in the middle of New York City.
For example, at the InterContinental New York Barclay you can rent a timeshare for just $200/night that sleeps 4, and that gives you a separate bedroom, living area, dining area, and kitchenette.
You can rent a timeshare at the famed The Hilton Club New York for just $214/night that sleeps 5. And at the elegant Manhattan Club timeshare rentals start at just $145/night.
In addition, all of these New York timeshare rentals are in the middle of the action and close to must see New York attractions such as Times Square, Central Park and Rockefeller Center (see photo).
With budget timeshare rentals it's easy to become a NYC statistic – and join the close to 50 million people who will visit New York City in 2011.
(Photo credit – rockefellercenter.com)
Categorized in: InterContinental New York Barclay, New York City timeshare, orlando timeshares, The Hilton Club