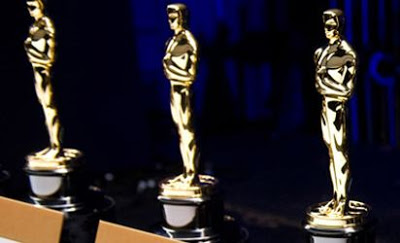 Was your invitation to the 83rd Academy Awards (held February 27, 2011) lost in the mail? Bummer. Not to worry – you can do the next best thing, and get up close and personal with the Best Movie Oscar nominations by planning a timeshare rental vacation where your favorites were filmed on location.
Black Swan
Rent a NYC timeshare and visit the New York State University at Purchase Performing Arts Center. It's just 20 miles from Manhattan, and is where most of the principle photography for this movie took place. While visiting NYC you can attend both the New York City Ballet and the American Ballet Theater.
The King's Speech
To visit shooting locations for this movie you get to go to the U.K. and rent a London timeshare. Several different places were used for different aspects of the Buckingham Palace – Lancaster House (a 19th-century mansion owned by the Foreign Office) was the main location. Other key sites were Drapers Hall, a Livery Hall in the City of London, and Englefield House, a Berkshire mansion which was used for the entrance to Buckingham Palace.
The Fighter
This true story about welterweight boxer Mickey Ward was filmed on location in Ward's hometown of Lowell, MA. Its boxing matches were shot at the Tsongas Center at UMass Lowell, and gym scenes at Arthur Ramalho's West End Gym, one of the real-life facilities where Ward had trained.
The Social Network
Also filmed for the most part in Massacusettes, on location sites included Cambridge, two prep schools of Phillips Academy and Milton Academy, and Wheelock College which was set up to be Harvard's campus. The rowing scenes with the Winklevoss brothers were filmed at Community Rowing Inc. in Newton, MA and at Henley Royal Regatta. Los Angeles and Pasadena substituted for Silicon Valley.

Filming locations for both movies are within easy driving distances of a Boston timeshare rental as well as a Cape Cod timeshare rental.

The Inception
Locations for this movie included six countries on four continents: Japan, Morocco, France, England, Canada and the United States. Rent a Paris timeshare and check out the Pont de Bir-Hakeim bridge over the Seine; a London timeshare for The University College London's Flaxman Gallery; and a Banff, Alberta timeshare rental for nearby abandoned Fortress Mountain ski resort.
Winter's Bone
Filmed in the Ozarks near Branson, MO. A timeshare rental in Branson actually offers a great deal of family fun, unlike the harrowing, dangerous tale told in this Oscar nominated movie.
True Grit
Most of the outdoor locations for this western were filmed around Santa Fe, NM. Rent a Santa Fe timeshare and share in the beautiful wide-open spaces captured so beautifully by cinematographer Roger Deakins.
We hope all your favorite stars and movies received the awards you hoped for at this year's Oscars. Happy traveling!
Categorized in: Branson timeshare, New York City timeshare, Oscar nominated film locations, Santa Fe timeshare, timeshare rentals