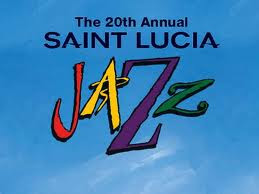 Are you, or do you have, a cool mom? Consider the gift of cool jazz for Mother's Day, with the added bonus of a vacation in the Caribbean! Rent a timeshare and send your mother (or yourself) to beautiful Saint Lucia for the Saint Lucia Jazz Festival.
The Saint Lucia Jazz began in 1991 in the capital city of Castries as a new and exciting way to increase tourism to the tiny Caribbean island. Celebrating its 20th year in 2011, the festival will run from April 30 – May 8th, culminating on Mother's Day.
The Saint Lucia Jazz Festival encompasses multiple shows of acoustical/straight ahead jazz, new age jazz, fusion, rhythm and blues. The acts come from the United States, Africa, the Caribbean, Latin America and Europe representing French, Latin, Reggae and New Orleans genres.
Headlining this year's festival and introducing St. Lucia to Go-Go music is Chuck Brown, and R&B superstars John Legend and Trey Songz. The exciting lineup of performers also includes Ledisi, Taj Weekes, and Anacaona, an all girl group offering a unique blend of afro-Cuban jazz. Funk jazz legend Maceo Parker will also perform along with the Bad Ass Brass Band, among many, many others.
The shows range from formal performances to intimate late night open air venues and late night club venues, and open air picnic style events, which allow Saint Lucia Jazz to offer unparalleled variety and ambience.
In 1999 the event was expanded to create a more festive atmosphere and allow the Saint Lucian public and visitors to participate in the events at little cost and quite a few free events as well. For example, "Jazz in the South" offers shows in the village of Laborie and the towns of Vieux Fort and Soufriere.
Since its establishment The Saint Lucia Jazz Festival has grown in both size and stature, making it the Flagship of the St. Lucia Tourist Board's marketing efforts. It is considered to be the "Premiere Jazz Festival" of the Caribbean region.
The Windjammer Landing Villa Beach Resort in Castries has timeshare rentals available for the festival dates, and will put mom in the center of festival excitement and cool music.
(Photo credit – stluciajazz.org)
Categorized in: Caribbean timeshares, rent a time share, rent a timeshare, Windjammer Landing Villa Beach Resort