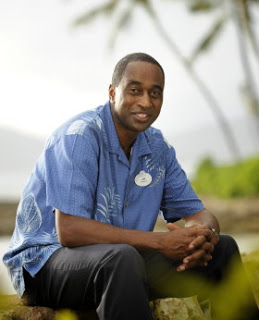 Jim Lewis, President of Disney Vacation Development, Inc., (see photo at right) is on the timeshare industry's A-List. In a 2-Part series we are going to offer some excerpts from an insightful interview of Jim Lewis, conducted by Prospective Magazine editor Matt McDaniel. Part 1 is a discussion about Aulani, a Disney Resort & Spa.

PM: The big news lately is Aulani – how is that coming along?
JL: The resort is progressing nicely and we're extremely happy. It's located on 21 acres of oceanfront property on the island of Oahu. The resort is going to have 359 hotel rooms and 481 two-bedroom equivalent timeshare villas – and we are on track for our scheduled opening of August 2011.
What have you learned from Vero Beach and Hilton Head that you've taken to Aulani and may be expanded or improved on?
The great guest service that we provide is legendary, and we can transport that anywhere around the globe. Hawaii is just one of the most beautiful places on the planet, and there's a lot to see and do. It is a place that's known for warm greetings, storytelling and attention to detail – and those are also terms that are synonymous with Disney. We think it's a perfect match, and we expect it to be hugely successful.
We have a variety of different amenities that we're building into the resort there; we're going to have a spa that's going to be 18,000 square feet – it's going to be out of this world. The way we have incorporated the storytelling element – it's going to be a lot of fun, but also very educational.
The folks in Hawaii have given us big-time kudos for the research that we've done by really going out and talking to people, and for using a lot of the locals as consultants to guide us and make sure we get it right.
I seem to remember something when it was first announced about this resort doing more to bring Disney character interaction and more of the "theme park" feel – is that correct?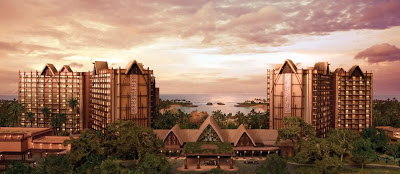 I wouldn't call it a "theme park" feel, but we are going to have a character presence there. We do have characters that make appearances – we call them visitors to Hilton Head and Vero Beach; this will not be any different. So, you'll see Mickey and Minnie there on vacation, in their aloha attire, right along with all the other guests. But it's not a theme park at all; it's a very relaxing resort experience. There are going to be activities for kids and adults, and it's going to be a lot of fun, but it's clearly not a theme park experience.
Timeshare Spotlight: Aulani, a Disney Resort & Spa – Part 2
(Photo credits – perspectivemagazine.com and resorts.disney.go.com)
Categorized in: Aulani a Disney Resort Spa, Aulani Disney Timeshare, Disney Hilton Head, Disney timeshares, Disney Vero Beach