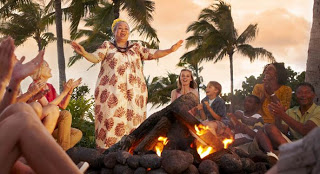 Jim Lewis is President of Disney Vacation Development, Inc., and past chairman of the American Resort Development Association (ARDA). We continue our look at excerpts of an interview done by Perspective Magazine's Matt McDaniel in Part 2 of our 2-Part series.
How would you respond to someone who says, "I don't have kids, so Disney Vacation Club isn't for me"? Is that accurate for some people?
Everybody likes to have fun, everybody likes to have a good time, and everybody likes to get value out of vacation dollars, so Disney Vacation Club really is for everyone. And we like to say that there's a little bit of a kid in all of us.
You were ARDA's recent chairman during one of the industry's most difficult periods ever. How has your term as chairman affected you?
Well, I'll tell you, despite the economic challenges, it's been a blast for me. And I do believe that in some small way I helped to make a difference. ARDA continues to be very healthy as an organization, it continues to serve the industry very well, and its lobbying efforts continue to be tremendously effective in terms of promoting our industry and protecting our owners.
Looking forward, given the Great Recession and the downturn that's affected shared ownership on the whole, where do you see the industry in five years?
I believe in five years the industry will be back to where it was prior to the recession. I think folks in this country tend to have short memories, quite candidly. Already we're seeing signs that the economy is improving, consumer confidence is going up – so I think we're going to be fine and I think the companies are healthier.
As I said, it's rare that you find anybody who doesn't want to go on vacation and who doesn't want to save money as they go on vacation, and this is a product that helps you do that, do it more frequently and at a more affordable cost. So this concept of paying for future vacations in today's dollars, we think that its time has come and the future's bright.
As I often say, with more than 90% of the world's population living outside this country, I think timeshare makes sense for folks in the U.S. as well as folks abroad. And because of that, the pickup that I believe that we're going to see domestically, the opportunities that we see internationally – I think this is an industry that has a tremendous future, so I continue to be very bullish. The timeshare industry in many respects is just getting started.
Timeshare Spotlight: Aulani, a Disney Resort & Spa – Part 1
(Photo credit – resorts.disney.go.com)
Categorized in: American Resort Development Association, ARDA, Aulani a Disney Resort Spa, Disney Vacation Club, Disnsy Vacation Ownership