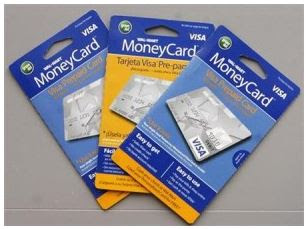 With the number of thefts on tourists and travelers increasing it is now more important than ever to be security conscious. Unfortunately, in our happy and excitable moods we sometimes make it easy for potential thieves to take advantage of us.
No one wants to spend their well-deserved timeshare holiday or trip worrying so here are a few simple security measures you can take whilst traveling to ensure the safety of your property.
Pre-paid Credit or Debit Cards
Pre-paid cards are specifically designed for your holiday money. The main advantages of taking a pre-paid card on your travels is not only security but budgeting, too, as you can only spend the value of funds that you loaded onto your travel card. The great thing is that whenever you are running low on money you can simply 'top up' the card at any point over the internet. You can specify the amount of funds you wish to deposit and minimize your risk of fraud.
Blend in with the Locals
When traveling, especially in countries that are relatively poor compared to the western world, it is important to blend in amongst locals. This doesn't mean that you have to wear the same clothes as locals but just be aware of advertising your wealth. It is understandable that you want to take photos of your travels and new destination but walking around with a huge camera attached to your chest is an indication to potential thieves of western money. The same goes for wearing expensive jewellery – if you do make sure you can hide it and never flaunt it.
Keep your Cash Close
Pickpockets can be found all over the world and unfortunately for travelers many thrive on tourists. When you are getting ready to venture out your hotel room it is advisable that you use a money belt. Unlike a bag this is far less likely to be grabbed and if put underneath your clothing is less likely to be detected. It is always advisable for women to wear purses over their shoulders and securely tucked under one arm rather than on the side of your arm.
Hotel Alarms and Security
A large percentage of thefts occur when hotels are broken into so it is always vital that you check the online reviews about the hotel or hostel you intend to stay in. Things to look out for in the reviews or website description of the hotel are alarms or security guards patrolling the hotel. The appearance of an alarm or guard will deter thieves who might be prospecting the hotel for an attempted burglary. There are also a range of 3rd party sites such as Trip Advisor or Lonely Planet which offer sound advice about the safe and dangerous areas of certain cities so this is always a good starting point.
This article was written by Sam Murray, in association with Yale home alarm systems who have experience in keeping people safe and protected, both at home and abroad.
(Photo credit – bankaholic.com)
Categorized in: timeshare travel, timeshare vacation, travel safety tips, travel security tips