Honoring Veterans on the 10th Anniversary of 9/11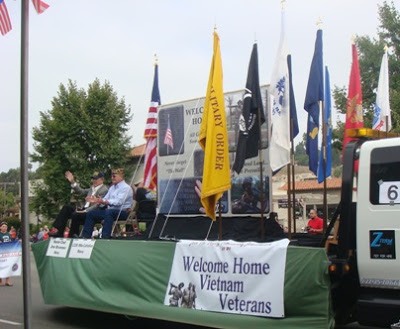 This photo was submitted by Lee W. from Poway, California. He just attended his local neighborhood parade on September 10th and the theme was "Honoring Those Who Serve… Yesterday, Today and Tomorrow". "It was a wonderful tribute to military service veterans of all wars as well as those who serve our police, sheriff and fire stations. The parade was very moving, with the September 11th 10 year anniversary upon us. It was so moving to see such great local support for those in service to our country," says Lee.
To submit your photo to #Travel Tuesday, just email us at: learnmore (at) redweek (dot) com. Let us know your name and where the photo was taken.
The city of Poway is just 30 minutes north of San Diego, California. View San Diego timeshares available now.
Categorized in: 9/11 memorials, San Diego timeshares, tenth anniversary of 9/11