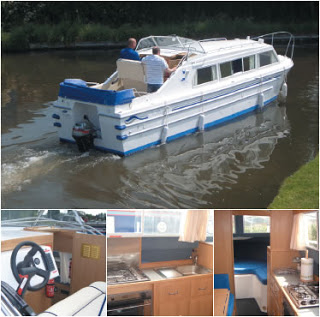 Just when you thought you might have heard the last of Merry Old England, here's an opportunity to broaden your horizons – not only with a tour along the River Thames, but also of what a timeshare rental can mean.
Variety Cruisers-Windsor is home based at the Windsor Marina on a beautiful spot of the Thames, and just approximately 20 miles from London, near Windsor Castle. The boats of the Variety Cruisers fleet are designed with both comfort and fun in mind, for real luxury on the river.
The boats are all fully equipped with kitchenettes and comfortable sleeping arrangements. The galley has a cooker with oven, four ring hob and grill, plus a refrigerator and sink. There is a hot and cold pressurized water system, with shower, toilet and folding hand basin.
While cruising you can choose to sit out on the deck in the sun and watch the world pass by, or move indoors and enjoy the comfortable cabin. If the British weather intervenes, simply pull up the canopy and carry on cruising in comfort.
There are many places of interest within a day's cruising such as Oxford and Eton. On the way you'll pass stately homes, riverside inns, extensive gardens, and lovely woodlands. You'll pass quiet country villages and may even want to pull in for a stop at a cozy pub. And all the while you'll enjoy a variety of waterway wildlife.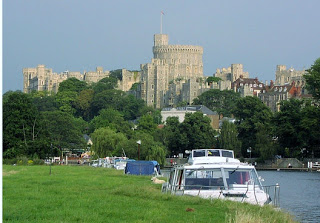 While moored at the Windsor Marina you might want to take some time to explore the town of Windsor with its charming shops, restaurants, historic buildings, and of course world-famous Windsor Castle.
If you have children with you, you'll be glad to know that there's a LegoLand nearby. LegoLand Windsor opened in 1996 on the former Windsor Safari Park, and is the second LegoLand theme park following the first in the world, LegoLand Billund, built in Denmark.
Currently available through a RedWeek member listing is a "timeshare rental" on Variety Cruisers-Windsor for just $114/night on a cruiser that sleeps six. This 7-night stay is scheduled for 9/10/12-9/17/12.
Photo Credit (top): classic-cruisers.co.uk
Photo Credit (bottom): fotothing.com
Categorized in: LegoLand Windsor, London, River Thames, timeshare rental, Variety Cruiser-Windor, Windsor, Windsor Castle, Windsor Marina