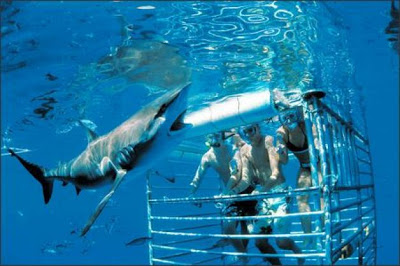 Hawaii is full of obvious attractions. Endless white sandy beaches, year-round sunshine, thousands of square miles of unspoiled rainforests and a stunning mountainous backdrop… Hawaii is a paradise for those looking to fully escape the hustle and bustle of life.
And a timeshare is a fantastic way to appreciate Hawaii's charms on a regular basis; but with a combined area of 28,310 km, you might think that after a few visits, you'd run out of things to do… That couldn't be more wrong. Hawaii is brimming with things to do… from the obvious to the not so obvious.
Hike in Kaupo Gap. Many people visit Maui's famous volcano – 10,023 ft. Haleakala, in Haleakala National Park. However, the majority of visitors head back to their hotels once the sun has set. What many people don't experience is the sheer adventure of staying at the crater after all the tourists have gone. Here you can explore the network of off-the-beaten-track hiking trails lining the floor of this imposing crater. Kaupo Gap is a valley on the remote eastern side of the island and is Haleakala's most challenging hike. Tours start at the summit of Haleakala and proceed down onto the 7,000 ft crater floor.
Swim with predatory sharks. Instead of snorkeling you might want to try something a little different. For the more adventurous types cage diving with sharks is a popular extreme activity in Hawaii. Drive your budget-friendly rental car out to Oahu's north shore, where a handful of tour operators will offer this terrifying – yet strangely intriguing – pastime. Boats depart from Haleiwa – a small harbor – and head about three miles out to sea. You are then lowered into the water inside a metal cage where you can witness a wide range of shark species, including Whitetip reef sharks, Tiger sharks, and the large Galapagos shark that is common in Hawaiian waters (see top photo).
Zipline in Kauai. A new craze in Hawaii is ziplining – and it is particularly big in Kauai. Head to the island's back-country, through rugged terrain and you will stumble upon ideal conditions for ziplining. Ziplines consist of cables hung between two poles. You will be harnessed onto the cable, and then can simply let yourself fall, sailing among the jungle trees, dropping into holes and dipping in and out of valleys.
Listen to the songs of Humpback Whales. If you are lucky enough to visit Hawaii's Oahu island between December and April, you are in for a real treat. Every year, hundreds of Humpback Whales migrate into the seas off the island, often treating passing vessels to playful breaches and squeals. Although this activity is fairly well-known in Hawaii, it is a truly unique and enlightening experience for visitors that is difficult to match. Sightings are almost guaranteed during Humpback Whale season so head out to sea with one of the island's many whale watching tour operators. Good spots for whale watching include Ka'ena Point, Shark's Cove, Turtle Bay Resort, Lanaikai and Hanauma Bay – where you can watch the whales blow, tail-slap, head-slap and breach – a truly incomparable experience.
Plan a Hawaii timeshare rental vacation this winter – the islands are warm, beautiful, and filled with adventure.
Our guest author, Laura Burton, is a freelance travel writer originally from Phoenix, AZ, and currently writing from Sardinia where she has family.
Photo Credit: seattletimes.com
Categorized in: hawaii timeshare rental vacation, hawaii vacation, humpback whales, kaupo gap, swim with sharks, things to do in hawaii, timeshares hawaii, zipline