House sharing networks and sites have gained popularity at lightning speed. A decade ago, travelers were limited to hotels, resorts, and timeshares as vacation options.  
When house sharing apps came along, Marriott was the first major brand to take notice of the home exchange demand. The Homes and Villas by Marriott International is its new initiative into this market. Marriott offers timeshare owners access to entire luxury homes and villas in leisure markets across the Americas and Europe.  
Convert Your Points
If you are a timeshare owner and part of the Marriott system, you can use your points to book vacations at the homes and villas offered in the new program. Owners can convert their SPG Star Options and Marriott Points to Marriott Bonvoy points.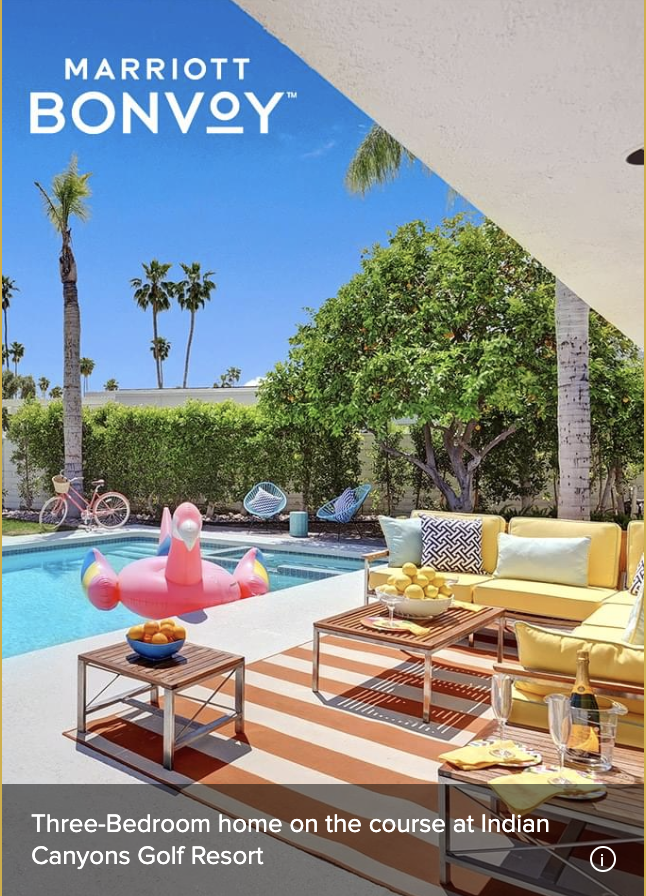 On the Marriott's website, you get an interactive, user-friendly experience to learn about the Bonvoy Program. It also provides step-by-step instructions on how to convert your vacation ownership interest into Bonvoy Points.
House Sharing: Friend or Foe?
Wyndham also has responded to the popular house sharing phenomenon, and with its new owner base of 60% Millennials and Gen Xers, the brand has increased inventory in hot urban markets such as Portland, Nashville, and Austin.   

Recently, Wyndham CEO Michael D. Brown appeared on CNBC where he shared his insight on house sharing apps and how he thinks they've actually helped the timeshare industry. Brown says people want more space, more amenities, and more locations for vacations. This desire paves the way for more travelers to choose to rent or own timeshares.

Timeshares offer a "home away from home" experience. Coupled with high-quality customer service and luxury resort locations, the timeshare industry will continue to be an attractive vacation option for travelers.

Tags: house sharing, timeshare vacation


Categorized in: house sharing, timeshare, timeshare exchanges