There's nothing quite like the anticipation and exhilaration of a night spent at a casino. If you're in the mood for some high rolling fun this year, consider a trip to one of these four stellar destinations. Each one has plenty of casino excitement — plus a whole lot more — and of course, RedWeek's low, by-owner resort prices mean that you won't have to cash in all your chips to enjoy them. 
Las Vegas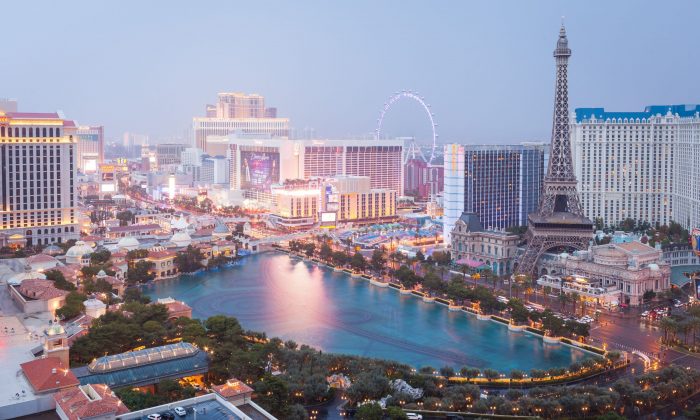 The Destination: The first destination that comes to mind when most people think of a casino vacation, Las Vegas is as glitzy and glamorous as its reputation promises. Here, you'll find a city that almost literally never sleeps, offering excitement and thrills 24 hours a day, 365 days a year. Whether you're on the world-famous Vegas Strip or exploring the old school "Rat Pack" vibes downtown, the casinos here have everything you're looking for, from high-stakes card games to laid-back slot machines. 
Away From The Casinos: The secret is getting out: Las Vegas is actually a very family friendly vacation destination, with all kinds of activities and experiences for all ages. Pay a visit to the mind blowing Area 15, an immersive and interactive attraction from the creative minds behind the trendsetting Meow Wolf. Or get out of town for some outdoor adventure at Springs Preserve, which features a sprawling playground, a botanical garden, and 180 acres of trails.
Where To Stay: Located right on the Vegas Strip, Elara by Hilton Grand Vacations puts you in the center of the action, with above-it-all views, an expansive outdoor pool and spacious villas for when you need a minute to relax. Check out more Las Vegas timeshares. 
Atlantic City
The Destination: Another spot that's virtually synonymous with casinos, Atlantic City is a terrific east coast option for your next vacation. Set along the Jersey Shore, a summer trip to AC can combine a beach escape with gambling fun, thanks to more than a dozen upscale casinos, all within a short distance of one another. It's also home to the iconic Atlantic City Boardwalk, which brings a classic coastal Americana ambiance to the destination, with funnel cakes, saltwater taffy and a classic Ferris wheel all adding to the charm. 
Away From The Casinos: Seaside delights are everywhere in Atlantic City. Climb to the top of Absecon Lighthouse, the tallest lighthouse in New Jersey for a spectacular view, or pay a visit to the amazing Lucy the Elephant, a six-story structure that is listed on the National Registry of Historic Landmarks. 
Where To Stay: Fantasea Resort – Flagship serves as a comfortable home-away-from-home just steps away from the Boardwalk and the various Atlantic City Casinos. Check out more Atlantic City timeshares. 
Aruba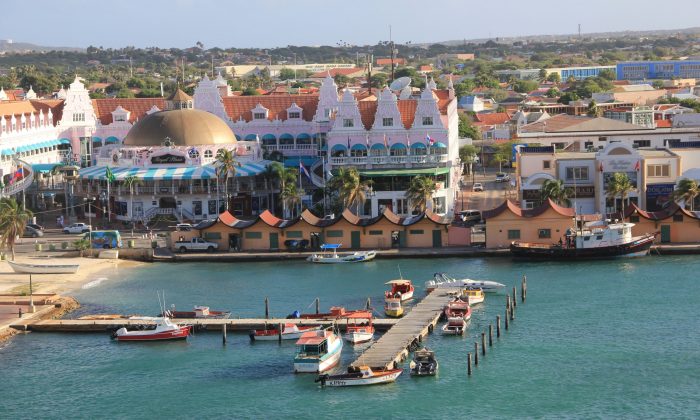 The Destination: A gorgeous tropical island — plus casinos? If that sounds like an authentic paradise to you, then it's time for a trip to Aruba. Boasting a dozen major casinos, the destination is often referred to as the "Las Vegas of the Caribbean." Aruba even has its own style of poker: Caribbean stud poker, which originated on the island and is a fun (and challenging) change from the usual game. Going along with the gambling, the nightlife scene on the island is exhilarating, with nightclubs and entertainment venues staying open late into the night. 
Away From The Casinos: If you're visiting Aruba, you're inevitably going to spend plenty of time soaking up the sun on the island's legendary beaches. There are more than enough pristine sandy shores to enjoy here, from the lively Palm Beach and Eagle Beach (both of which are regularly included in "Best Beaches in the World" roundups) to less-crowded spots like Malmok Beach. 
Where To Stay: Located adjacent to both the Alhambra Casino and Palm Beach, Divi Aruba Phoenix Beach Resort offers the best of both worlds. Guests also have easy access to one of the island's best golf experiences, Divi Aruba Golf Course. Check out more Aruba timeshares. 
The Bahamas
The Destination: Another tropical paradise to consider! The Bahamas need no introduction as a prized vacation destination — one with the world's clearest water, pink-sand beaches and thrilling eco-adventures. But it's also a great place for gaming enthusiasts, with a number of upscale casinos offering action-packed tables, slot machines and more. The Baha Mar casino in Nassau is the largest casino in the Caribbean, offering the opportunity to try your luck in a luxurious setting. 
Away From The Casinos: Like Aruba, the beaches in the Bahamas are awe-inspiring. Cable Beach, just a few miles from Nassau, is an otherworldly vision with soft sands, gentle breezes, and warm, clear waters. For your own private island (almost) try the coconut-tree-lined Tahiti Beach, which is accessible only on foot, bike or boat. 
Where To Stay: Harborside Resort at Atlantis is an ideal Bahamas resort, with waterside villas, a 141-acre waterpark, championship golf courses and more. Check out more Bahamas timeshares.