Airbnb has been getting a bad rap lately, and it's not entirely difficult to understand why. Travelers have become increasingly irked over the last few years as Airbnb's standards seem to be slipping—all the while their fees keep increasing. Many new hosts have taken advantage of the platform's popularity as it has grown, and the quality of rentals these days is a common complaint among renters. Steep fees are a regular complaint from both renters and hosts alike.
If you are interested in a more desirable Airbnb alternative to add to your vacation planning routine, look no further than RedWeek.com. Check out how this small company compares to Airbnb below.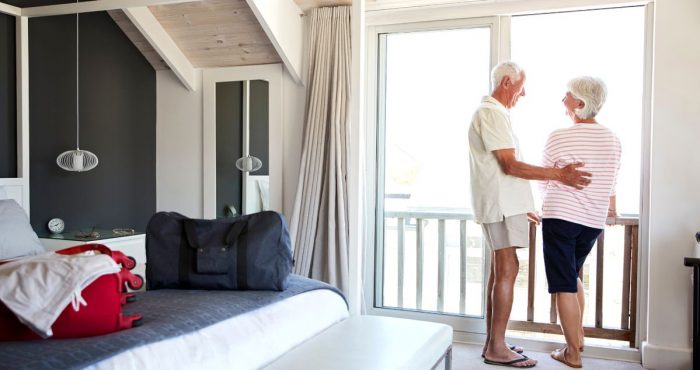 What is RedWeek? 
RedWeek is one of the largest, most trusted by-owner timeshare booking sites online. That simply means there is a loyal community of both owners and non-owners who have joined together to share rentals at direct cost to renters.
At RedWeek, you will find luxurious rentals at top resort destinations…offered to you at seriously low owner-direct prices. This means renters only pay a fraction of the resort's rates because they are actually renting directly from an owner (just like renting from Airbnb hosts) all while enjoying RedWeek as a trustworthy middleman and customer-friendly service.
RedWeek vs. Airbnb Pricing
Renters can find resort rentals cheaper on RedWeek than even the "best advertised rates" elsewhere. This is because all of RedWeek's inventory comes directly from individual timeshare owners instead of large resort companies. 
So far, it probably sounds somewhat similar to Airbnb—-with a focus on solely timeshare owners as hosts…but here is where the meaningful price difference lies: most RedWeek owners are simply looking to match the cost of their timeshare investment for that year so they don't end up losing any money. In short, they're just trying to break even. This is in direct contrast to many Airbnb hosts, who often embark on a rental venture specifically with the goal of making a profit in mind…and often care little for their guests' experience.
Additionally, individual timeshare owners are not bound by contracted nightly rates, and therefore have the luxury of being more flexible with their pricing than even the most popular discount hotel booking sites. This means you are not only getting vacation rentals at-cost to the owner, but you are pulling from a pool of top-resort rentals at incredible rates neither the hotels or bookings sites can offer.
If you are still curious to know more about RedWeek's pricing model, check out the price difference explained. If not, let's move on to how rental amenities compare on each platform.
RedWeek Resort Amenities vs. Airbnb Rentals
After reviewing the potential savings you can find when booking at RedWeek instead of Airbnb, there are still a variety of other benefits that make the switch worthwhile—most of which can be attributed to the abundance of luxury amenities that resorts offer and which Airbnb rentals often fall woefully short on.
A typical resort offers all the comforts of home, but while you're in a vacation setting (a.k.a., the best of both worlds). You will find spacious open floor plans with multiple bedrooms and bathrooms, living areas, and kitchens. Most timeshares have kitchens with refrigerators, ovens, microwaves, and occasionally even washer/dryer units—all common reasons that travelers opt for Airbnb rentals in the first place.
But, unlike Airbnb or VRBO, you always get hotel-level amenities with RedWeek. Resorts offer pools, restaurants, fitness centers, spas, golf courses, tennis courts, convenience shops, and more. Not to mention some of the top amenities travelers desire: 24hr front desk staff, on-site housekeeping, maintenance staff, hotel privacy/security, and hotel-level cleanliness standards.
That means not having to text your host when their faulty digital door key-pad locks you out of your bedroom, no worrying about whether or not the host *actually* deep-cleaned the unit after the last guest, and no more taking out the trash bins while you're supposed to be on vacation! 
If you're ready to make the switch to RedWeek after hearing that joy-inducing news, you can create a free account here to get started. 
If you happen to be a timeshare owner who currently uses Airbnb to rent out your unit…the next few paragraphs may interest you:
RedWeek as an Airbnb Alternative for Owners
A great alternative for timeshare owners who are tired of all the legwork Airbnb hosting entails—not to mention their steadily increasing fees—is renting through RedWeek's custom rental process. Owners can rent their timeshare on RedWeek.com — a community marketplace with an audience of more than 2.8 million — and let RedWeek's customer service team take care of the rest.
Owners have two choices for renting on RedWeek — they can do it themselves (DIY) or take advantage of RedWeek's full-service team (full-service). Most similar to Airbnb is DIY, where the owner and renter/buyer post their ad themselves directly and handle their own agreements. However, unlike Airbnb, RedWeek has a large inventory of timeshare resorts all around the world with all the resort photos and details already in place, so owners don't have to worry about managing so many of the minute details of their posting.
RedWeek's rental service pricing ranges from $29.99 to $79.99 depending on the service level desired. Whichever level of involvement owners prefer, the options at RedWeek are literally designed with timeshare owners in mind, unlike Airbnb. Still need convincing? Check out our excellent ratings on Trustpilot.
Want to learn more? Check out some of the helpful links below: