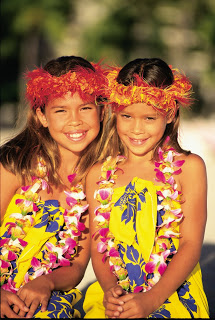 Looking for a tropical getaway for your summer vacation? You can't beat Hawaii for beautiful beaches, crystal clear waters, lush rainforests and stunning views. Check out these deals on Hawaii timeshares available for rent, re-sale or exchange. Just login to redweek.com to view availability and pricing for resorts on the following Hawaiian Islands: Oahu, Hawaii (the big island), Maui, Molokai, and Kauai.
If you need help deciding which island to visit, here's just some of the things you can do on each island:
Hawaii
You can engage in every imaginable outdoor activity here, with surroundings ranging from lava-strewn deserts to tropical rainforests. Hiking, sport fishing and horseback rides await. And, don't miss Volcanoes National Park. See Hawaii timeshares.
Maui
Maui claims to have the best beaches in the world. Those who golf will want to visit the championship golf course. For a stunning sight, wake up early and visit the Haleakala Crater at sunrise. See Maui timeshares.
Oahu
In addition to the beautiful beaches, such as popular Waikiki, you can hike down a lush mountainside during the day and finish off your evening with dinner at a luau or five-star restaurant. Check out the scenic drive up to the North Shore and see why it's the surfers' choice. See Oahu timeshares.
Molokai
This is an island rich with culture and tradition. Get back to nature with outdoor adventures like a hike among the breathtaking Halawa Valley, or ride a mule through Kalaupapa National Historical Park. See Molokai timeshares.
Kauai
Kauai's emerald green pinnacles are definitive of its famous coastline. This island is a true tropical rainforest, filled with beautiful greenery and cascading waterfalls. Helicopter tours provide a bird's eye view of the lush landscape. See Kauai timeshares.
No matter which island you choose, the warm, tranquil waters await to refresh you and the breathtaking beauty of the island will renew you. There's no place quite like Hawaii.
(Photo provided by the Hawaii Visitors and Convention Bureau)