We are the preferred option for both travelers and timeshare owners
RedWeek really works for timeshare owners and travelers! Read what users that have successfully booked or rented through our platform have to say about their experience renting, buying, and selling timeshares in this unique marketplace.
Share your experience
With the current state of the economy and my love for staying at nice resorts your website beats the rising fees of maintenance, the cost of booking the same resort directly with AAA etc. Your website is a true gem, even better than Expedia! Thanks again for creating such a good site without the scare of scams which other timeshare rental websites can have.
– Daniel O.
We have booked our annual ski trip through Redweek for the past eight or nine years. We've developed a relationship with some the owners and have had nothing but great experiences using Redweek.
– Loren C.
Member since 2005
We were skeptics of course on renting from a timeshare owner. BUT, we stayed at The Omni Cancun for 5 nights and [the timeshare owner] was a wonderful owner to work with. I say a big thank you to this website and all the owners.
– Gaye M.
We have rented twice through Redweek... from two separate renters and had very easy transactions and had wonderful stays. Will definitely work through Redweek in all future travel plans!
– Sheri K.
...I can only state how much I appreciate using your site, and thank you for all the efforts made to facilitate and satisfy the needs of all your users. Kudos.
– Barbara S.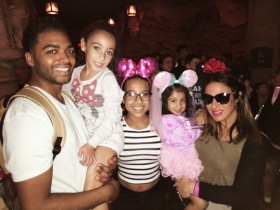 This is my 5th trip I've booked through Redweek, after seeing the difference in the price and the size of the villas the first time, this is the only way to go for us now! I tell all my friends about Redweek! They don't believe me until they see it for themselves!
– Dayna C.
Member since 2011
My wife used RedWeek for the third time and got a smoking deal in Cabo $75/night instead of $495/night same room, same date on Expedia.
– Kurt W.
Last year we got such a wonderful deal on our timeshare. We bought a prime week (July 4th week) in Orlando for just the maintenance fees. Just last week, we closed on our 2nd timeshare. We love Myrtle Beach, and thanks to RedWeek, we found another great deal! Now we can vacation 2 weeks in a row in 2 great spots. THANKS!
– Debbie M.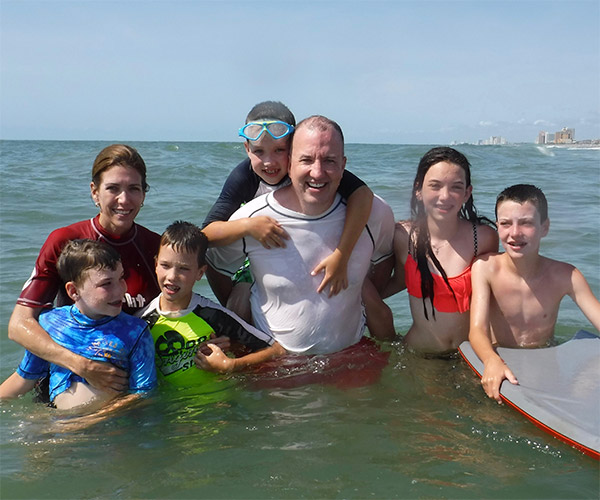 My parents have a timeshare at the Marriott in Myrtle Beach but we need an extra unit so we rent off of Redweek. We've had great success and love how easy your site is. We even rented out their unit one year and went to Disney instead.
– Tricia S.
Member since 2014
We are definitely sold on Redweek!! After looking everywhere it seemed we happened upon your site. I got my dream timeshare at less than half the asking prices elsewhere!! We will be back for the second one soon! Thank you for making your site so user friendly!
– Renee W.
We were able to find a great unit, at the resort we wanted, on your site for about $10,000 less than it would have cost us from [the original developer]. The seller lived only a few miles away making the transaction very easy…
– Lawrence E.
Maybe 3rd or 4th time booking thru RedWeek.com. Never had an issue with buying a rental week. Website is very informative and never a problem.
– Matt Y.
Member since 2007
Since I joined, I have bought 2 timeshares through you, and am thoroughly satisfied. In fact, I would have never found Cancun, except for your reviews and excellent coverage. Thanks.
– Ed P.
While browsing your website we came upon a resale week at a resort we stayed at last year. The location was great, the unit spacious and the amenities super… but the price was unbelievable. We thought there was a mistake in the price. We purchased it and used our week this summer and also some additional bonus time. We are extremely pleased.
– Lee W.
It was amazingly quick and simple, and the timeshare rental was affordably priced, too. The owner even sent us a lengthy suggestion list of things to bring, places to go, things to do, directions, etc. I must thank you so very much for this great service you provide... From now on, whenever we travel we will always look at redweek.com FIRST!
– Cherie S.
Fantastic, I will always use them. We booked a week through RedWeek (coming up in two weeks) at the Grand Solmar Lands End Resort in Cabo and cannot wait. The people we dealt with were fantastic. Thanx.
– Rob Z.
Member since 2016
I am so pleased with the results from joining RedWeek.com! We just purchased our second timeshare and it is exactly what we were looking for at a very reasonable price… Thanks RedWeek!
– Maureen B.
I have just completed a rental reservation listed on RedWeek, after two emails and two phone calls to the owners, we exchanged payment through Paypal. A couple of days later I called [the resort] and they informed me that I had the reservation as listed. In general a very positive experience.
– William S.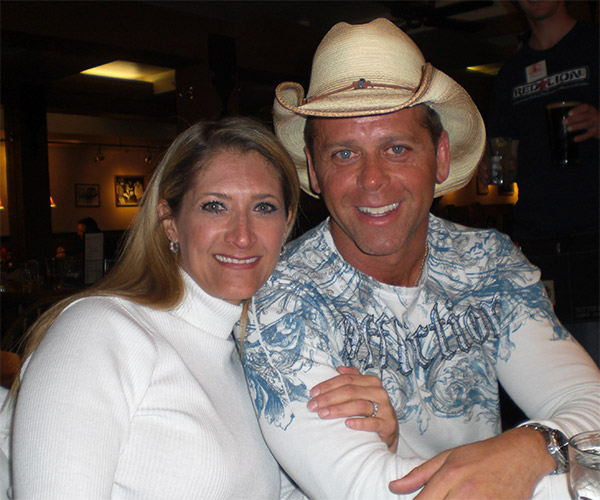 ... bookings were easy, fast response and very polite to deal with.
– Isabelle K.
Member since 2010
I had to write and tell you how happy we are because of your marvelous website… I posted a Redwish and scanned the For Sale ads, and we will be closing on a beautiful Sanibel timeshare in 2 months. It all happened within a span of less than a week… this site is the best one out there.
– Carol D.
Thank you for RedWeek.com! I should never have waited so long to become a member! Since joining I have arranged for two different weeks in two different locations! This is a terrific service!
– Anita R.
… I posted a redwish and within a couple of days had around 15 offers. I rented a one bedroom at Westgate Lakes from [RedWeek.com member]… This is a wonderful site.
– Sharon D.
We love using Redweek to find Disney World deluxe accommodations. It makes us feel more secure that the owners who post on Redweek are DVC owners who want to ensure that the renters will have a wonderful week. There is a lot of flexibility to choose from for our family of five.
– Julie H.
Member since 2011
Have loved how easy it is to Rent weeks...and being able to contact the owner thru e-mail
– Robin P.
Through RedWeek.com postings, I was able to obtain two outstanding timeshares for tremendously reasonable prices!
– Tom B.
Our family spent 3 months in the U.S.A in 2004. Through RedWeek, we rented 4 timeshares at Anaheim… New York… New Orleans… and California. All these timeshares were excellent and the owners who rented us their units were excellent to deal with.
– Cliff M.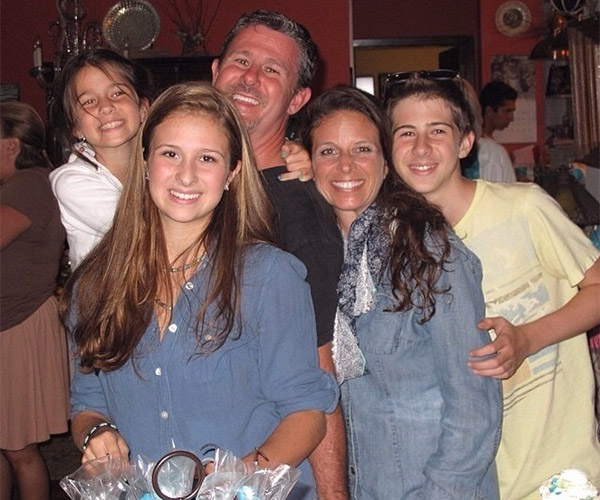 We live to plan our vacations through red week. We always get great deals and love the resorts
– Owen R.
Member since 2010
I booked a 2 bedroom villa through Redweek.com. The owner was very nice and the process was a breeze. (I had been nervous as I never booked this way before). I also just purchased a property at Divi Golf in Aruba through redweek. That was a breeze as well.
– Linda C.
I have used RedWeek for several vacations - it is a great way to experience an area and you know what you are getting.
– Sharon L.
Redweek made it easy and affordable! We can't wait for our trip!
– Shelly B.
Member since 2015
I just wanted to let you know that it went GREAT with [RedWeek.com member] in Phoenix. He is a really nice guy and the place we rented from him was WONDERFUL!!! We are so happy to know about RedWeek - this truly helped us out in the pinch we were in. Thanks for your good work and keep it up!
– Betty H.
I have signed up as a member and already made contact with owners and am working on a rental. Thanks - this is a great program!!!
– Jana M.
We love RedWeek. No matter what vacation we have it is our go-to website. We always find what we are looking for and have never had any problems with our transaction! Great site!
– Laura D.
Member since 2010
When I found out that our favorite resort was not available for rent through [the resort directly] as it has been before for us, we were disappointed. But when I found RedWeek.com and good availability at that resort, we made it work for us. The owners were great to deal with. We'll be using the site again and again. Thanks, RedWeek.com!
– Tim R.
RedWeek.com is AWESOME! I just posted a listing for a rental [RedWish] YESTERDAY that I need for a week in the Outer Banks of NC and I hooked up with a VERY nice lady and it's all taken care of TODAY!! What service! I'm DEFINITELY using RedWeek.com again and again. THANKS!
– Beverly A.
After never having used RedWeek before I was pleasantly surprised to find the search for rentals to be so easy! After having a lot of bad luck on some other travel booking websites, the rental we contacted on RedWeek was quickly responded by and available! Thank you, RedWeek!
– Phoenix P.
Member since 2014
This is to let you know that we were happy to deal with the owner and have signed the rental agreement and sent her a cashiers check. We will visit your site again for future trips and I hope we have as much luck as we did here.
– Shirley D.
After a brief visit to this site a week ago, tonight I went in to some depth and usually I run across something that frustrates me to the point of saying I don't need the aggravation and bailout. Not so with this site it's all worked like I expected and am thoroughly pleased with searches, registering, etc. You've got a good product!
– Robert D.
Many thanks… I will be using RedWeek again for buying and renting.
– John K.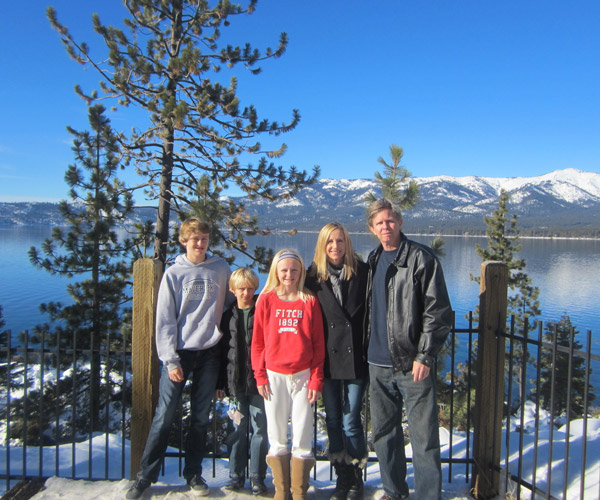 I joined Redweek based on the recommendation of my mom, who has experienced great success using Redweek to rent out timeshare units. We are a family of 5 who love to travel and appreciate the service and value Redweek offers travelers and owners. We look forward to continuing to utilize Redweek in the future!
– Angela B.
Member since 2014
I have to compliment whoever is responsible for your website. I think it provides an excellent service at a very, very reasonable cost. I especially like the new 'forums' which should make it possible for someone who has never been to a resort to get the straight story from those who own or have been to that resort.
– Kathi L.
From Renters
This is to let you know that we were happy to deal with the owner and have signed the rental agreement and sent her a cashiers check. We will visit your site again for future trips and I hope we have as much luck as we did here.
– Shirley D.
See More Renter Reviews