Renting a timeshare is often cheaper than staying in a hotel, but if you buy a cheap timeshare on the resale market, you can really save big. You will be on track to enjoy years of future vacations at a resort of your choosing, and you end up paying thousands less than those who bought from the developer. Many motivated sellers on RedWeek.com have priced their timeshare units at or below the cost of a one week timeshare rental and others are just asking a new owner to assume their monthly payments. These bargain timeshare resale deals are sure to move quickly. Here's just a few: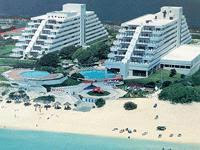 Park Royal Piramides
Cancun, Mexico
The exquisite beaches and crystal clear aquamarine seas of Cancun provide a beautiful backdrop for the Park Royal Piramides timeshare. Almost every amenity you could imagine is available at this beachfront resort such as: a tennis courts, two pools, a health club/spa, and a restaurant. Relaxation awaits.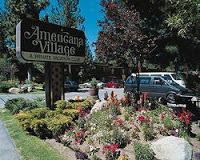 Americana Village
South Lake Tahoe, California
Escape the crowds at the Americana Village timeshare. This property is a quaint, family-oriented facility where the friendly staff is eager to assist you with your requests. Their activities staff also has a complete calendar full of fun events to ensure guests are never left wondering what to do. Visitors will find relaxation in the year-round heated outdoor pool, and beautiful sauna or hot tub.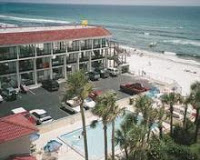 Casa Blanca Resort
Panama City Beach, Florida
There's a beautiful beach right outside the door of the Casa Blanca timeshare, where you can enjoy surf fishing, deep-sea fishing charters, or sailing. Sightseeing is also fun in and around Panama City where you'll find such attractions as the Ocean Opry, Gulf World Aquarium, and Zoo World. There are also golf courses nearby and great dining and night life activities.