Cape Cod has a variety of parades, picnics, and fairs that will have you humming the "Star Spangled Banner" all holiday long. Try the Pancake Breakfast at St. John's in Sandwich, and then see one of the best parades on Cape Cod in Chatham, where the floats and bands marching down Main Street attracts thousands of visitors. July 3, 4, and 5 the "By The Bays 4th of July Fine Art & Crafts Show" is running, so, there is no end to the fun and festive things Cape Cod offers over the independence day holiday.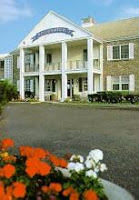 After all that celebrating you'll be able to relax in your accommodations at the Edgewater Beach Resort, where the only thing rushing is the tide. Tranquility is what you'll find here, where just a few steps out your door, you'll find a beautiful private beach. There's also an indoor/ outdoor pool complete with a whirlpool and sauna. Close by you'll also enjoy bicycling, free nightly band concerts in the village, historical points of interest, museums, hiking, fishing, sightseeing and unlimited amusements.
Here's what a RedWeek.com member had to say (5 star rating):
"The Edgewater is by far the nicest property on Cape Cod. The private beach alone makes it worth owning here. The housekeeping is immaculate and you cannot find a spot on the property where the ocean isn't in view. The condos have very nice decor with enough amenities to make it for a week or 2. Our family owns several weeks and we are looking for more."
Rental opportunities at the Edgewater beach start at $93 per night. Resales from $749.