Your perfect Hilton Head Island getaway is waiting for you. Hilton Head Island, in South Carolina, is known as the most family-friendly destination in the world. The area offers a wide assortment of outdoor excursions which makes it a great family vacation or getaway location. Try a fun adventure to the top of the Harbour Town Lighthouse in Sea Pines, where you can also do some horseback riding. Or, visit Shelter Cove Harbour for shopping, kayaking, sailing, cruises, fireworks and concerts. Named as one of the top ten family beaches in the country, this island is packed full of adventures. Enjoy more than 250 restaurants, play on one of 24 golf courses, walk the 50 miles of public bike and nature trails or shop at over 200 stores and outlet malls.
Now's the time to plan your Hilton Head getaway and RedWeek.com members will tell you, these Hilton Head timeshares are some of the best resorts to stay in: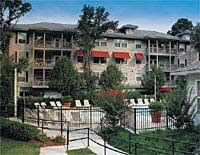 Royal Dunes Resort
Sunterra Royal Dunes Resort, is within walking distance of the island's most beautiful beach and world-class golf and tennis facilities. The resort's heated pool area has a children's pool as well as a hot tub. If you like, rented bicycles can be delivered to your room for a day of family fun. Elegant 3 bedroom/3 bath -villas offer 1,460 square feet of living space, with two luxurious master bedrooms and fully-equipped kitchens. The exclusive on-site amenities will keep you and your family coming back year after year. Historic sight-seeing in Savannah, Georgia, and Beaufort is only 45 minutes away.
Member quote: "I loved this place. Impeccable interiors, with excellently maintained grounds and a very friendly and accommodating staff. Two pools, BBQ grills and covered picnic area, and daily activities provided."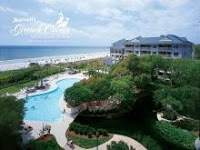 Marriott's Grande Ocean
Marriott's Grande Ocean villas come with all the space you'll need to stretch out and make the most of your vacation. As you enter your room, you instantly recognize the elegance, luxury and attention to detail you're about to enjoy. Each two-bedroom/two-bath villa comes complete with comfortable couches, roomy arm chairs and private balconies that overlook the ocean or lagoons. You'll enjoy 1,390 square feet of open and airy living space, which can accommodate up to six people. The villa has a master suite with whirlpool bath and separate shower; formal living and dining areas; a deluxe kitchen that includes an oven, microwave, dishwasher, full-size refrigerator and service for eight; a complete set of linens, bath towels and pool towels; washer and dryer; plus three televisions and a VCR.
Member quote: "The best vacation our family has ever had! Grande Ocean has it all! The condos are awesomely nice with granite countertops and plush bedding. The second bedroom has two queen beds. There's a very large living room too! This place had a five-star resort feel with very friendly staff."
Both properties are available for rental and resale. If you've been to one of these resorts, we'd love to hear your comments.