If you're planning a last minute vacation any time from August 1st through Oct 2nd, check out these last minute timeshare exchanges available on RedWeek.com. Right now, we've got weeks available in: Florida, Colorado, Arizona, South Carolina, North Carolina, Dominican Republic, Sint Maartin, Mexico, Hawaii, California, Arkansas, Idaho, Bermuda, Missouri, Georgia, New Hampshire, Bahamas, Vermont, Nevada, Virginia, and some are up to 73% off the usual price! These vacation rentals are priced to move, so, if you were thinking about exchanging your week and want to take advantage of these great last minute deals that MUST be used within the next 90 days, now is the time to act.
To get a free evaluation of your timeshare week, just visit RedWeek.com.
Just tell us what timeshare week you have to exchange, and we will send you an offer for RedWeek Exchange Points within 24 hours, or the next business day, with no obligation for you to deposit. After you receive our offer, you can decide whether or not you would like to accept it and deposit your week.
Please note that your week must be:
A full week (7 nights)
Not committed to another exchange company or individual
At least 90 days away from today's date
Here's the hottest deal! 73% off the usual price (was 1,534 points, now 399!):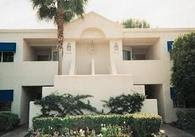 4 Seasons at Desert Breezes Resort
If you're looking for a trip to Palm Desert, California you'll enjoy the beautiful grounds and swaying palm trees at Desert Breezes Resort. Situated at the base of the Santa Rosa Mountains with a view of a reflective lake, these Mediterranean style villas offer ten buildings with studio, one-, and two-bedroom timeshare accommodations and are fully equipped with kitchens and cozy furnishings.
With five tennis courts, two pools and whirlpools, a TV room, game room, putting greens, an exercise room, gas barbecues, and video rentals, you'll never tire of things to do at the resort. Nearby you'll find spectacular desert plants and animals at the Living Desert Zoo & Gardens, designed to entertain and educate visitors.