Looking for a great deal on last minute accommodations for Labor Day week? Check out RedWeek.com for these wonderful destination options and enjoy one more vacation before Summer is really over and it's time to get back to work and school.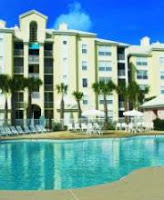 Cypress Pointe, Orlando, FL
Week of 9/5/09 – 9/12/09 is just $28 per night.
At Cypress Pointe, you'll enjoy a dip in their one-of-a-kind outdoor pool, complete with a simulated volcano and water slide. After that, don't forget to soak in the large whirlpool, visit the game room, or teach the kids miniature golf. You can even treat yourself at a visit to our spa. Disney, Sea World and Universal Studios are all close by, and so it Lake Buena Vista for water sports and fishing.
See other Florida timeshares for rent.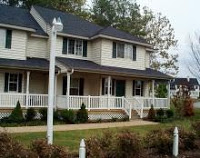 Powhatan Resort, Williamsburg, VA
Week of 9/6/09 – 9/13/09 is just $61 per night.
Located only two miles from Colonial Williamsburg, the historic, 256-acre Powhatan Resort is rich in historical heritage. At the resort you can see The Manor House (circa 1735), which is listed on the National Register of Historic Places. The resort offers: indoor/outdoor pools, tennis courts, a playground, outdoor pavilion and great hiking and exercise trails. Nearby, enjoy great outdoor activities such as fishing, swimming, and boating in the lakes, or the Jack Nicklaus-designed golf course. Other attractions include: Jamestown, Busch Gardens, Yorktown, and Water Country.
See other Virginia timeshares for rent.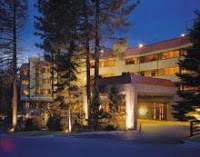 Tahoe Seasons Resort, South Lake Tahoe, CA
Week of 9/4/09 – 9/11/09 is just $71 per night.
Tahoe Seasons Resort is the perfect location to enjoy the outdoor beauty of Lake Tahoe in the fall. The resort offers free valet parking, full breakfast buffet, on-site pub, outdoor swimming pool, a tennis court, jacuzzi tub, gas fireplace in most units, as well as a microwave, wet bar sink, mini refrigerator, and coffee maker in the units. Paddle wheel boats and yachts are the perfect activity when visiting North America's largest Alpine lake. Choose a beautiful sightseeing cruise from Tahoe Queen or the Dixie II paddle wheeler. Each one offers fun packages for dining and dancing, breakfast, brunches and dinners.
See other Lake Tahoe timeshares for rent.
Or, if you are already a timeshare owner, check out these last minute timeshare exchange deals for Week 36 (Labor Day week), and grab a great deal on a Labor Day week vacation! Some up to 53% off!