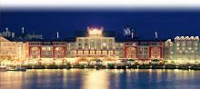 Disney Vacation Club has already begun "refurbishment" (as they say in the Disney park) on Disney's BoardWalk Villas. Upgrades for this timeshare resort and Disney's Old Key West include some great improvements to refresh the interiors such as: refinishing of wood floors and replacing carpets; fresh coats of paint; and replacements for blinds and draperies.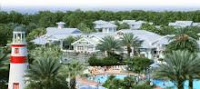 Other improvements include: Reupholstering sofas, new granite countertops, and updated kitchen cabinetry hardware. New ceiling fans will be installed and new lamps will be added. The electronics upgrade is quite exciting as all televisions will now be flat screens. All improvements for both properties will be complete by Spring of 2011.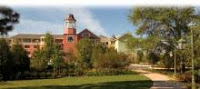 Also on the list for upgrades is the Disney's Saratoga Springs Resort & Spa. Their big plan for 2010 is to greatly expand and renovate the pool area. Timeshare owners will love the new 3300 square foot pool that will include a 146-foot water slide. Guests can relax in the hot tub and the kids can enjoy a spacious water play area as well. New outside dining will also be available in the pool area with a place to get quick service on burgers, fries and drink refills.
See all Disney timeshares.