Winter will be over before you know it and it's time to start thinking about Spring! Where will you getaway for your Spring vacation? Will you stay in the United States or visit somewhere more exotic? Here's a few recommendations from Redweek members to give you ideas and get your vacation planning underway.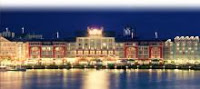 Disney's BoardWalk Villas
If your kids love Disney and you want to stay in a resort with 1930's Eastern seaboard-style charm, travel to Disney's BoardWalk Villas in Lake Buena Vista, Florida. After visiting the local theme parks, enjoy fun nightlife right on the Boardwalk with jugglers and music. The resort offers studio, one-, two-, and three-bedroom accommodations. "You won't find a better resort. It has nightlife, lovely pools and gardens, wonderful restaurants, it's close to Epcot and MGM."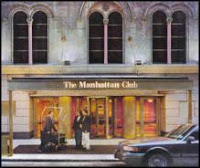 The Manhattan Club
The Manhattan Club offers the perfect midtown location for everything New York City has to offer: museums, theater, fine restaurants and shopping. The Manhattan Club is spacious with many amenities and kitchenette facilities. The units are nicely furnished, and well serviced. "This place has the ideal location for Manhattan, close to lots of entertainment, great restaurants, cultural attractions, and best of all, Central Park which is a great place year-round to really get away from the hustle and bustle of the City, but still 'people watch' and enjoy the outdoors, especially if you have kids or like to recreate with lots of open space. We love visiting the City twice a year, and our family will not stay anywhere else now that we have discovered the Club."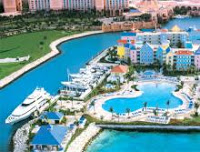 Harborside Resort at Atlantis
Harborside Resort at Atlantis has it all with many options for the adventurous vacationer. Visit the world's largest marine habitat, a Mayan Temple waterslide during the day and the exciting casino at night. Enjoy international cuisine, salon and spa services and exceptional facilities for sports and shopping. "LOVE IT!! We own a 1 bedroom premium and have gone every year for the past five years. We have the option to go to other resorts but we keep going back to the Atlantis because we love it so much. Our kids love it as well and have been going since they were ages 2 and 4 and can't wait to return every year."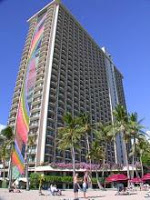 Hilton Hawaiian Village
HGVC at Hilton Hawaiian Village is beautiful beach front property. Stay in one of the cozy studios or spacious one-, two-, and three-bedroom timeshares available. It is conveniently located with just a short walk to restaurants, shops and nightclubs. The units are equipped with a full kitchen, air conditioning, and a washer and dryer on each floor. "Let me say that this is the BEST hotel in Honolulu as it has everything you could ever want! The beach is excellent, not too crowded like it is further down on Waikiki, it has a lagoon area that is perfect for kids & novice swimmers. There is some great snorkeling and surfing right there at the hotel."
Don't wait to plan your Spring vacation now. Timeshare rentals are still available at all the destinations listed above.