The Big Island of Hawaii has a number of resorts where you can rent a timeshare and take your family to the most fascinating island in the Hawaiian chain. Still growing from constant lava flows, the Big Island offers many unique experiences.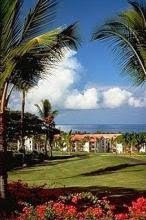 Rent a timeshare at the Kona Coast Resort II in the Kailua-Kona district. Here you'll have the perfect base for exploring this wonderful island. The Volcanoes National Park is an easy day trip, and historical sites such as the City of Refuge are close by. Public beaches are within walking distance or just a short drive away. The on-site activity center offers classes from hula dancing to silk painting.
Just minutes from the resort you can catch a snorkeling tour that takes you to an ocean preserve in Kealakekua Bay, famous as the site of the fatal attack on Captain Cook. One of the nearby sandy beaches offers snorkeling on your own, where you'll encounter magnificent sea turtles as well as colorful tropical fish.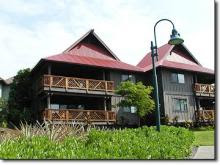 Another resort on the Big Island where you can rent a budget timeshare is the Wyndham Kona Hawaiian Resort, also in the Kailua-Kona district. This beautiful resort is designed in the charming Old-Hawaiian style of the 1930s, complete with Palm-thatched roofs.
The Big Island is famous for its huge orchid industry, and at the Kona Hawaiian you can take a class in lei making out of piles of gorgeous dendrobium orchids. Located directly across from the shore, you'll drift asleep to the sounds of the crashing waves.
Since the Big Island is less tourist-driven than the other islands, you'll be able to experience the ambience of the normal every-day life of Hawaiian residents. Enjoy multi-plex movie theaters, shop where the locals do and find aloha-style clothing for inexpensive souvenirs. And, you'll be able to purchase groceries at reasonable prices from stores such as Costco and Safeway to stock your Hawaii timeshare kitchen. Aloha!