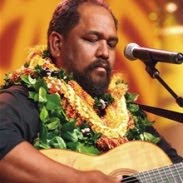 Plan now to rent an Oahu timeshare and attend the amazing musical event, The Na Hoku Hawaii Music Festival, to be held May 26-30, 2010. The beautiful melodies and vibrant rhythms of Hawaii's music will be showcased over an incredible 5 days.
Everyone who has visited Hawaii, or dreamed of a Hawaiian vacation, knows how the special music unique to these Islands can bring up images and emotions like no other. From traditional chants by paus (drums), to meles (songs), to chords strummed on a ukulele, Hawaii's exceptional musical heritage is recognized world-wide.
The Na Hoku Hawaii Music Festival has evolved out of a desire to promote a better understanding of Hawaii and its culture, music and arts, to the world. A Hawaiian version of the Grammies, the Na Hoku Hanohano Awards were created 30 years ago, and now in 2010 for the first time a music festival for the public will be presented in conjunction with the Awards.
Headquartered at the Hawaii Convention Center in Honolulu, the Festival will offer entertainment, workshops and speakers on Hawaii's music, culture and arts, spread across Waikiki at 25 different venues including hotels, restaurants, lounges and shopping centers. Over 100 best-selling and award winning Hawaiian artists will perform, including Grammy-nominated Henry Kapono, five-time Na Hoku Hanohano Award winner Kaumakaiwa Kanaka'ole, Danny Kaleikini, who has performed at the Hawaiian Hilton for over 30 years, and Ku'uipo Kumukahi, the "Sweetheart of Hawaiian Music".
The Festival kicks off with a sunset rooftop cocktail party where Hawaiian music, dance and cuisine will be enjoyed by you and the kamaaina (locals). The next four days will be filled with workshops, panels, lectures, speakers and films so, it's a good thing you have your timeshare rental for the whole week. Each evening you'll be able to enjoy more outstanding musical performances at sunset. The Festival culminates on the fifth day where it began, with the Na Holu Hanohano Awards.
(Photo shown is Kawika Kaiupileokalani Kahiapo provided by nahokuohawaiimusicfestival.com)