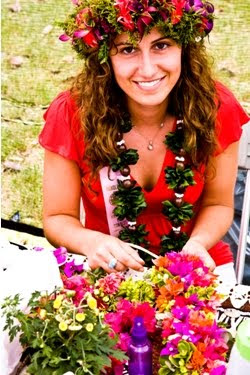 Hawaii is nothing if not a celebration of life, and nowhere on the islands are there as many celebrations and festivals as on Oahu. Plan to vacation with an Oahu timeshare rental and attend a few of these exciting 2010 events.
The Waikiki Shell on Earth weekend, April 23-24, is a part of the Kokua Festival. This extremely popular event benefits the Kokua Hawaii Foundation which promotes eco-friendly living, and is sponsored by local music sensation Jack Johnson. Products and services from green companies, alternative energy demonstrations, and information from environmentally active groups from around the islands are featured. You can also enjoy booths of local Polynesian food, and your kids will have fun with interactive games and crafts just for them. All of this to the backdrop of an exciting line-up of musical artists.
The Waikiki SPAM Jam is April 24th. This street fair is a tongue-in-cheek tribute to the inordinately high consumption of Spam found in the Hawaiian Islands. Taking place 1pm to 4pm along Waikiki's Kalakaua Avenue, the entire family will have fun sampling Spam as served up by a variety of Honolulu's finest restaurants. Two entertainment stages will offer non-stop performances ranging from hula dancers to local musicians. And don't miss the hilarious Mr. and Mrs. Spam contest. All proceeds go to benefit Hawaii's Food Bank.
For a true Polynesian experience, be in Hawaii for Lei Day Celebration, May 1st. This cultural celebration includes food booths and musical entertainment, but the stars of the show are the hundreds of beautiful flower leis. Meet at the bandstand at Queen Kapiolani Park in Waikiki and learn how to make leis for yourself. This festival concludes on May 2nd with the colorful – and fragrant – ceremony honoring Hawaii's alii (royalty) at Moana Ala and Kawaiahao.
Also in May will be the 18th Annual World Fire Knife Competition. Held at the Polynesian Cultural Center, competitors from around the world vie for the title of the world's best fire knife dancer. These stunning performances of twists and turns and never-before seen innovative performances with the flaming nifooti will have you on the edge of your seat.
As you plan your family Oahu timeshare rental vacation, add these festivals to your itinerary. As you can see, there's much more to Hawaii than lazing on the beach!
Categorized in: oahu timeshares, timeshare rental