Renting a timeshare is often cheaper than staying in a hotel, but if you buy a bargain timeshare resale you can really save! In fact, some are priced so low, that you just take over the maintenance fees. Take a look at what some timeshare owners have posted on RedWeek.com and save big on your future vacations. From beaches, to mountains to deserts, no matter what type of vacation you enjoy, you'll find a timeshare resort close by. These bargain timeshare deals are sure to move quickly, so, gets your today!
Here's just a sample of the timeshare resales you'll find:

Ocean Sands Beach Club
At Ocean Sands Beach Club in New Smyrna Beach, Florida, you can enjoy the pleasures of beachfront living without the hustle and bustle of a large beach community. This unit is a two-bedroom, two-bath that sleep six and has an ocean view. Price $0. Maintenance fee: $649.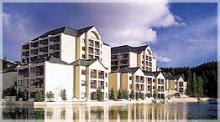 Marriott's Mountain Valley Lodge
Breckenridge, located just 98 miles west of Denver, is a charming town with Victorian homes and historical buildings dating back to the Gold Rush days. Marriott's Mountain Valley Lodge is located in the heart of town, overlooking Quicksilver lift which serves 41 ski runs. Studio, 1 bath, sleeps 4. Price $0. Maintenance fee: $1000.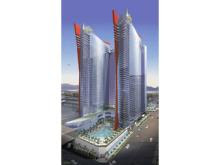 Planet Hollywood Towers
Planet Hollywood Towers by Westgate is a vacation ownership resort that is fully integrated into a complete casino and entertainment complex, directly on the world-famous Las Vegas Strip in Nevada. You'll enjoy the convenience of on-site indoor access to all the amenities of Planet Hollywood Resort and Casino. 2 bedroom, 2 bath, sleeps 8. Price $0. Maintenance fee: $379.
Categorized in: bargain timeshare resales, Marriott's Mountain Valley Lodge, Ocean Sands Beach Club, Planet Hollywood Towers, timeshare resales