Mother's Day is a time for Mom to dream, and for you to make her dream come true. This is easy to do with timeshare rentals and timeshare exchanges around the world. And in case you need help with your dream magic, we've compiled a few Mother's Day Dream Vacations to get you started.
New York City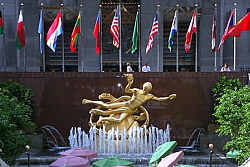 Rent a New York City timeshare and give Mom a shopping trip. Whether she's shopping on up-scale Madison Avenue, or in the bargain-friendly Lower East Side, Mom is sure to get a kick out of her chance to "shop 'till you drop." She can take a private New York City Shopping Tour, or the Woodbury Common Premium Outlets bus tour. And wouldn't she just love the Wholesale Designer Showroom Shopping Tour! (photo shown is Rockefeller Center)
England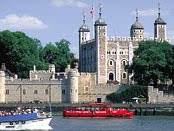 Rent a timeshare in England, and Mom can go theater-hopping in London. London's West End theater district is on par with New York's Broadway and offers the highest level of theatrical experiences but is often easier and less expensive to attend. Since London theater actually began with the Globe Theater where Queen Elizabeth I attended Shakespeare's first-run productions, London does know a thing or two about theater and "the play's the thing." While in London Mom can even go to the Globe itself, either on a guided tour, or to attend the Globe's 2010 Theatre Season's production of Macbeth, which opens on April 23rd. (Photo shown is Tower of London.)
Napa Valley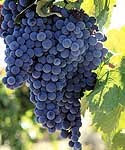 What could be more decadent than a Mother's Day wine-tasting trip to California's amazing Wine Country? A Napa timeshare rental will put Mom in the heart of the world-famous Napa, Sonoma and Mendocino wine-producing area. In the spring the beauty of Mother Nature is everywhere with blossoms bursting on grape vines that cover miles of rolling green hills. Walking through a fragrant vineyard when it is in full bloom is a unique experience that will give Mom the opportunity to answer the question "What does a wine grape blossom smell like?"
Sedona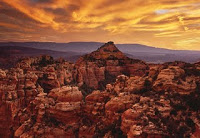 For Mom's pure pleasure rent a timeshare in Sedona, Arizona, and send her on a spa vacation. The warm sun, quiet stillness and relaxing atmosphere of this famed red-rock area will do her a world of good. There is a wonderful selection of different spas around the town, and Mom can enjoy taking nibbles from different offerings. She can have a body massage here, a mud facial there. Let her indulge in soaking mineral waters and pedicures. In between she can wander through unique shops, beautiful boutiques and the many art galleries that will take her worlds away from her daily life. After all, isn't that what a Mother's Day gift is all about?