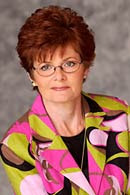 RedWeek.com is a member-supported marketplace for timeshare rentals, resales, and exchanges, and is the largest online timeshare marketplace. As such, it is a leader in the timeshare secondary market, and takes very seriously its role in helping people understand the timeshare industry. The site offers a comprehensive timeshare resource section with valuable information for owners, buyers and vacationers. "The timeshare industry is complex," says Maurice Aubrey, RedWeek president and CTO. "As a leader in the secondary market, our goal is to ensure that consumers make informed decisions."
To that end RedWeek has partnered with Lisa Ann Schreier, the "Timeshare Crusader," to further awareness of and education about timesharing. Schreier is the founder and director of Timeshare Insights, a consumer consulting and education organization. In addition, Schreier has authored several books about timeshare, including Surviving a Timeshare Presentation, and Timeshare Vacations for Dummies.
RedWeek has established a dedicated "Ask the Timeshare Crusader" page on its web site, and will run a standing Timeshare Crusader column in its monthly newsletter, which reaches more than 500,000 timeshare owners and travelers worldwide. In addition, RedWeek has created an Ask the Timeshare Crusader topic on their forums pages where users can interact directly with Lisa.
"I'm delighted to work with RedWeek.com on this important initiative," stated Schreier. "Today, more than ever, consumers need to become more educated about timeshare so that they can make wise vacation and financial choices."
Becoming more educated, and having your questions answered, is exactly the purpose of Ask the Timeshare Crusader. Each month, Lisa will answer your questions about timesharing and the timeshare industry. If you have questions for the Timeshare Crusader, you can post them on RedWeek's timeshare Forums page, or e-mail them to support@redweek.com.
Schreier is dedicated to helping consumers, and acts as a catalyst for positive change within the timeshare industry. "Having Lisa share her experience and knowledge with our RedWeek members is a welcome addition," stated Aubrey. We hope you will enjoy interacting with her on our forums and reading her articles on our site and in the newsletter.