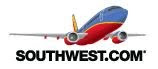 Attention timeshare travelers, if you can plan a timeshare vacation between September 8 and November 17, 2010, you can save a bundle by purchasing airline tickets through Southwest during its 72-hour "short window" sale which begins TODAY Tuesday, June 22 and goes through Thursday, June 24, 2010.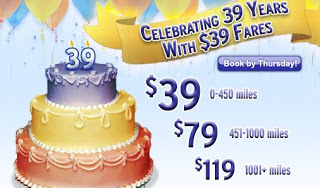 To celebrate their 39th year in business, Southwest Airlines is offering one-way fares of just $39 for travel up to 450 miles. For travel between 451 and 1000 miles, fares are $79 each way. Fares are $119 each way for travel greater than that.
The fares are available through 11:59 p.m. Pacific time on Thursday, June 24, 2010, for travel September 8 through November 17, 2010.
To book travel visit www.southwest.com. These special Southwest fares are not available on online travel sites like Expedia or Orbitz. Budget timeshare rentals can be found at RedWeek.com. If you act quickly, you can be congratulating yourself all the way to the hammock on your beautiful, affordable timeshare vacation this fall.
Categorized in: redweek.com, Southwest airfare sale, timeshare rental, timeshare vacation