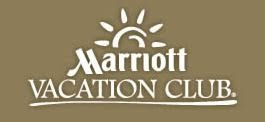 Marriott Vacation Club just launched its new "Destinations" timeshare points program in North America and the Caribbean. Marriott states that the new program offers greater flexibility, further personalization and more experience opportunities for timeshare owners through the use of the Vacation Club Points system.
"After a quarter century of providing unforgettable vacations, we are excited to announce the most significant program innovation in our history: a new product offering that is easy to use and will provide our Owners unparalleled flexibility," said Lee Cunningham, executive vice president and chief operating officer for Marriott Vacation Club.
This program is available to new customers and current Marriott timeshare owners will also have the opportunity to enroll in the program, which does not affect any of their current rights and privileges of their existing ownership.
Those participating in the Marriott Vacation Club Destinations program can travel within any of the four Vacation Collections they offer, by redeeming travel points:
Marriott Vacation Club Collection

: Travel to more than 50 luxurious Marriott Vacation Club resorts in North America and the Caribbean and enjoy: check-in on any day you choose, variance to the length of your stay, a wide variety of room size options, and more choices for your travel season.

Marriott Collection

: Your vacation experience includes a list of over 3,000 hotels.

Explorer Collection

: This collection is focused on cruise offerings and travel packages.

World Traveler Collection

: You'll have access to over 2,500 resorts in more than 75 countries worldwide through Interval International.
How the Program Works
Once a year the participants of the Marriott Vacation Club Destinations program will receive an allocation of Vacation Club Points. These can be used to customize their own getaway experience. Points can be banked if not needed for that year or, additional points can be purchased or borrowed to reach the vacation they choose. There is even a Vacation Ownership Advisor available to assist in travel arrangements within any one of the four Collections.
Discuss Marriott Vacation Club Points in Our Timeshare Forum