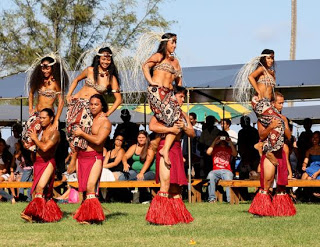 What are some fun summer things to do in Hawaii? Well, rent a timeshare, pack up the kids, and see for yourself! And to help you find and choose activities that your entire family will enjoy, here's a partial list:
Sports and outdoor events are a huge draw to Hawaii, for obvious reasons. Rent an Oahu timeshare and watch, or even participate in, one of the most famous – the annual Tinman Triathlon. Held in 2010 on July 25th, this popular event includes an 800-meter swim, a 40-kilometer bike ride, and a10-kilometer run. Things kick off early at 5:30 am at the Queen's Beach Pier area in Waikiki, and the transition area is at Kapiolani Park.
Another popular sporting event, also held on July 25, 2010, is the 14th Annual Molokai to Oahu Paddleboard Race. This 32-mile race across the Kaiwi Channel from Molokai to Oahu features competitors from around the world, and is considered the world championship of long-distance paddleboarding and stand-up paddleboarding.
Rent a Kauai timeshare and head to the Garden Island for the exciting Tahitian Dance Competition (see photo) known as "Heiva I Kauai Iaorana Tahiti." In its ninth year, the International Tahitian Dance Competition will be held July 31 and August 1 at Kapaa Beach Park. You'll see contestants vie for honors in group as well as solo performances that also include contemporary and traditional Tahitian drumming competitions. Workshops in Tahitian dance and drumming will be offered along with Polynesian arts & crafts and samplings of island food.
Over on the Big Island, your timeshare kitchen will really come in handy when you attend the 2010 Mango Festival. Celebrating the summer mango harvest, this festival includes tastings and cooking demonstrations. The all-day event, held on July 31st at the Keauhou Farmer's Market, is free, and also includes live entertainment and fun family activities.
Back on Oahu the entire family is sure to enjoy watching top athletes compete in a week-long series of events at the 9th Annual Duke's OceanFest, Waikiki's "premier oceansports festival." The 2010 event will be held August 22 – 28, and celebrates the legacy of Hawaiian icon Duke Paoa Kahanamoku, who is credited with spreading the sport of surfing. This year's OceanFest competition events include a surf classic, a paddle board race, an ocean mile swim race, and a surf polo tournament. It all ends with the ceremonial draping of leis of Duke's statue on Waikiki Beach.
There is always a multitude of fun, educational, and exciting activities for you and your family to enjoy on your Hawaii timeshare vacation.
(Photograph by Mike Teruya – tikiripolynesianinstruments.com)
Categorized in: hawaii timeshare, kauai timeshares, oahu timeshares, rent a timeshare