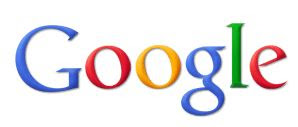 All the buzz in the current news is the announcement by Google that they are entering the travel search market by purchasing ITA software. This means that when you are planning your next timeshare rental vacation, you will have yet another easy way to check out airfare options on the internet.
ITA was created in the mid-1990s at MIT, and today has roughly 500 employees. The company provides software that organizes flight information like fares and flight times, and is a major source of information about airfares to the aviation industry, used by airlines, travel agents and other sites including Hotwire, Kayak, Orbitz and Microsoft's Bing.
A consortium of rivals including Microsoft, Kayak, Expedia, and Travelport attempted to buy ITA earlier this year, as they all rely on its data and wanted to keep the company out of Google's hands. ITA was reportedly holding out for $1 billion, but Google secured the original $700 million price.
Business pundits say the this move could help Google compete more effectively in this area with its main Microsoft-run competitor, Bing. Travel search is especially important since Google says almost half of all airline tickets are sold online.
"ITA's very talented team has created an impressive product to organize flight information," said Eric E. Schmidt, chief executive of Google."Their technology opens exciting possibilities for us to create new ways for users to more easily find flight information online, and we're looking forward to welcoming them to Google."
What, really, is the big deal to timeshare vacation consumers? Travel Technology News explains it this way: Right now Bing Travel, a feature that Microsoft often touts in ads, provides detailed travel information and air fare data for air travel searches. A Bing query such as "fly from St. Louis to Boston" includes a chart showing how the cost for such a trip is likely to fluctuate over time, and compares the current prices for the flight on various travel sites. The same kind of information will now also be available to you via Google's user-friendly site.