Article written by guest blogger: Joann Whetstine, Marketing Manager for RedWeek.com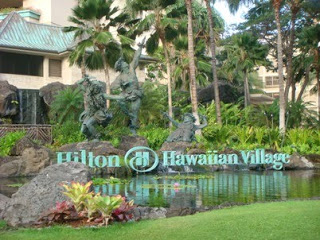 I was lucky enough to spend my summer vacation this year at the beautiful Hilton Hawaiian Village resort on Oahu. We were celebrating our 10 year wedding anniversary and invited the whole family to come along, so we had quite a large group of people. It was a wonderful trip and I have many things to share with you about how the Hilton Hawaiian Village is a premiere vacation destination.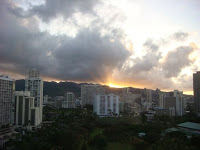 The Resort Has Everything
The resort has everything you could ever want while staying at a Hawaii timeshare on a tropical island vacation. First of all, the resort is huge with 22 beautiful oceanfront acres to enjoy and 7 Hotel towers. We were in the Kalia Tower with a City/Mountain view facing east, beautiful for Sunrises! The room was very clean and the entire tower was beautifully decorated (even had a Starbucks in the lobby which my husband loved).
With 20 Restaurants, 90 stores for shopping and a full service spa, you'll never need to leave the resort to have a wonderful vacation. And, if you are like my 6 year old, you'll never tire of just going to the beach every day. It is quiet and secluded and you can rent an umbrella and lounge chairs if you like. Towels are provided by the resort with your wrist band that shows you are a hotel guest.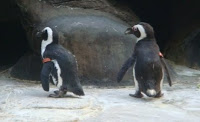 Activities Galore
Just strolling the resort itself is a great activity. Browsing the shops and looking at the beautiful décor and landscaping is quite a treat. My kids loved the koi ponds, penguins, turtles and flamingos. Planned activities include Lei making, Hula Lessons, Ukulele Lessons, Snorkeling Lessons and even Sarong tying. Many items are complementary except those with materials, like the flower leis, which require a nominal fee.
The American Express Tour Desk is located right on the property where you can book any number of island tours such as Pearl Harbor, Paradise Cove Luau or a complete tour of the island, up to the North Shore. You can also enjoy Catamaran sailing, Sunset Cruises, rent surfboards, kayaks, paddle boats, and more!
Try to Visit All 6 Pools
My 3 year old daughter really liked playing in the pools. There are so many, you'll find it hard to swim in them all! Her favorite was the Super Pool, just in front of the beach. My 6 year old couldn't wait to try the Paradise Pool (which we called the waterslide pool). One note to parents: your kids can't go in without a flotation vest, water wings or an inflatable circle (with a seat), so, prepare to pack your own or pay to buy one there.
In a future post, I'll go in to more detail about the Mandara Spa, how to get around the city without renting a car, fun for kids and tips for saving money on eating out when you are not cooking in your Oahu timeshare. Aloha!