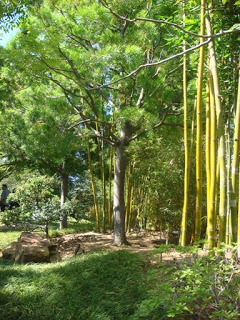 If you are looking for peaceful and serene surroundings while on vacation in your San Diego timeshare, plan to visit the Japanese Friendship Garden in Balboa Park. Created to combine the elements of water, pastoral and mountain, the design of the garden is homage to the San-Kei-En ("Three Scene Garden") in Yokohama. Come learn about the Japanese heritage and experience some of their culture while visiting this calming zen garden.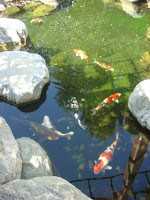 Well known for its unique setting, the Japanese Friendship Garden features a koi pond, stone zen garden, exhibition hall and bonsai tree collection. The koi pond contains a waterfall meant to reflect the local surroundings. The koi are called "nishikigoi" in Japanese and represent longevity and virility. The symbol for longevity is also reflected in the island of the pond, which is in the shape of a turtle.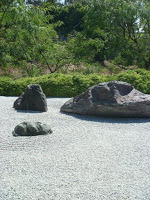 At the zen garden, you will find that the bare simplicity of raked white gravel and grey rocks absorbs your thoughts. This is a great place to sit, reflect and reach a quietude within yourself. As you wend along the path there are several water fountains gently catching and trickling droplets up and down.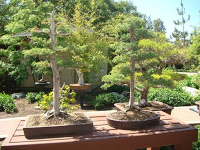 The exhibit hall features rotating art shows of sculpture, floral arranging, painting and a variety of Japanese cultural artifacts. The bonsai collection (pronounced "bone-sigh") is a display of plants in miniature and each is pruned in perfect proportion to live harmoniously in its container.
Enjoy the stillness of the garden as you slowly stroll the path. Notice how there are very subtle changes to the color of the path itself as a variety of textures and levels are used to stimulate your awareness. The beautiful trees, bamboo and groundcover also lend to the experience. On your way out, be sure to stop for tea in the tea pavilion, the perfect end to your serene journey before you head back to your timeshare rental and plan another beautiful day visiting San Diego.