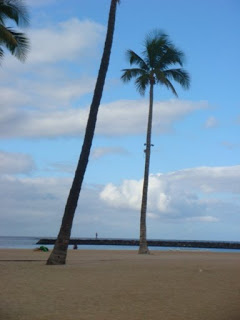 The economy hasn't let most people off the hook yet, and so we're all still looking for budget-friendly ways of taking vacations. One of the best-kept secrets of a budget vacation is timeshare rentals. When you rent a timeshare from an owner you can get accommodations that are spacious, have a kitchen, include resort amenities, and can cost up to 50% less than hotel rooms.
And that's just for starters. Trent Hamm of The Simple Dollar has some thinking-out-of-the-box ideas that will allow you to have an inexpensive vacation that is still fun, entertaining, and best of all, great for family memories.
It's all About the People
Trent suggests that it's always the human interactions that really add to the enjoyment of whatever you're doing on vacation. Whether it's interacting with people you know and love, or sharing an experience with others that you've just met, people will add to the spice of your trip. You don't have to shell out big bucks for fancy adventures – save your money and enjoy the small things with special people – a picnic, a free outdoor concert, even shelling along a beach.
Don't Over-Plan
Some of the best memories from your vacation will come from unplanned things. Go ahead and have a couple of more expensive main activities, but save some of your money by saving some of your time for just wandering. Wherever your destination, you can wander – down the beach, on a desert hike, along park pathways – most of this won't cost anything at all, and if you keep your eyes open you'll encounter the unplanned things that you'll always remember.
Make one Meal a Day Special
The idea is, says Trent, to make sure you can really enjoy – and remember – the one meal, and you'll save money by not thinking you have to eat in restaurants for every meal. Your special meal can even be one that you prepare in your timeshare kitchen. For example, if you are on a beach vacation there will be plenty of opportunities to buy fresh seafood which you can cook in your timeshare. Inexpensive breakfasts and snacks from your timeshare kitchen are other ways of saving money on meals.
Always Take a Backpack
When you are out and about, whether it's to a theme park, on a hike, or staking out your spot on the beach, a backpack can save you money. Before you leave your timeshare fill the backpack with items such as water, granola bars, sunscreen, even batteries for your camera. You won't have to spend exorbitant sums of money for simple necessities when you take them all with you.