When you plan a timeshare rental vacation you generally think of destinations such as beaches or mountains and expect to be staying at a large resort with acres of fun activities and amenities. But don't forget that you can also rent a timeshare right in the middle of a big city.
These timeshare rentals will not be attached to large resorts, but the buildings are beautiful and often luxurious. The city itself will provide all of the activities you could want. Generally your city timeshare unit does not come equipped with a full-sized kitchen, due to the size of the unit, but you will always have a microwave and at least a small refrigerator. Knowing that, it's a great time to experience what the world's finest restaurants and most talented chefs have to offer right at your door step!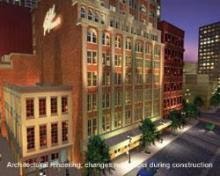 New Orleans, LA
The Wyndham New Orleans at La Belle Maison is located just 2 blocks from the Crescent City's famed French Quarter. From your timeshare rental you can walk to Bourbon Street, to the Shoppes at Canal Street, and the Riverwalk Marketplace. This original Franklin Printing Company Landmark in New Orleans' historic Warehouse District has been meticulously restored to include traditional décor and a beautiful 8-story atrium adorned with skylights and wrought- iron railings.
A reviewer said this:
Lovely resort with many amenities. Handy to everything. Very luxurious. Street car access right there.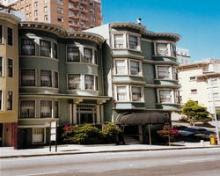 San Francisco, CA
Nob Hill Inn is the place to rent a timeshare in downtown San Francisco. Originally built in 1907 as a private home, it was owned over the years by railroad tycoons and gold speculators. When you stay here you are transported back to the elegance of San Francisco's Golden Era. Situated in the upscale Nob Hill District, you'll be close to Union Square shopping, Chinatown, and of course, the famous cable cars, all with a grand view of the City by the Bay.
A review said this:
Charming and quaint rooms. I love this place!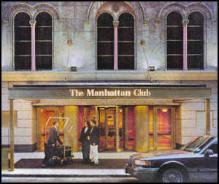 New York City, NY
The Manhattan Club in downtown New York City is a timeshare renter's dream. Whether you come to the Big Apple to go to the theater, to museums, to Lincoln Center, to Carnegie Hall, to dine in fine restaurants, to shop, or to play in Central Park – it's all convenient to your Manhattan timeshare rental. From spacious units to an elegant, intimate lobby, to a state-of-the-art Fitness Center, all in the middle of one of the world's most exciting cities, you'll find much to enjoy about staying at The Manhattan Club.
A reviewer said this:
We love visiting the City twice a year, and our family will not stay anywhere else now that we have discovered the Club.
Categorized in: Nob Hill Inn, rent a timeshare, The Manhattan Club, timeshare rental, Wyndham New Orleans