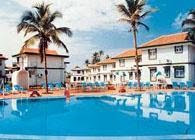 "Eat, Pray, Love" the late summer blockbuster movie based on author Elizabeth Gilbert's best-selling book, and starring Julia Roberts, is bound to start inspiring many of you to travel. In the movie Julia Roberts visits beautiful locations in Italy, India and Bali. The wonderful thing about owning a timeshare is these and many places in the world are opened up to you through timeshare exchange. There are also great timeshare rentals scattered around the globe.
As this film explores, there are many different reasons people travel. For most of us it's for plain old fun. Thank goodness we have vacations where we can sift through experiences with other cultures, other climates, and even other cuisines.
If you live in the middle of the country, a beach vacation can be an opening to an entirely different world – salt air, crashing surf, finding half-buried shells on the beach. And the good news is that there are great beach destinations everywhere – Florida and California offer beach vacations without having to fly. Even a seashore destination such as the rugged Oregon coast or beautiful Cape Cod will stir your soul. Of course, the tropical paradise of Hawaii's beaches, the exciting Caribbean, and even Mexico and Australia all offer great beach experiences. See Florida timeshares. See California timeshares.
On the other hand, if you live near the coast you're probably unfamiliar with the exhilaration of gorgeous mountain peaks rising high and marching off to the horizon. Summer or winter, a Rocky Mountain timeshare vacation in Colorado or Canada, high in the thin, crisp air, will set you to tingling. The awesome undulating blue ridges of the Great Smokey Mountains is natural scenery at its best. See Colorado timeshares.
Everywhere you travel in the world you'll come across awesome scenery. Add to that the exposure to ethnic foods and you have a world-class vacation. In Spain you can try "Arroz Cubano" – a mound of white rice, topped with tomato sauce and a fried egg. In Italy go for the frozen desserts such as gelatos, and granitas, and Tuscan bread served with pecorino (sheep's cheese.) During your timeshare vacation in France you can try "Grenouille" (frog), "Aubergine" (eggplant), and of course the iconic "Escargot."
So, "Eat, Pray, Love" – and Travel! Timeshare rentals and exchanges will help you do it on a budget and with flair, just as in the movie!
(Photo shown is the Royal Goan Beach Club in India.)