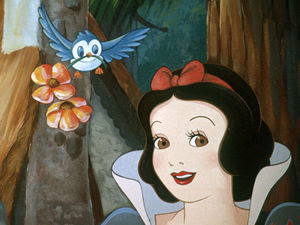 It doesn't matter if it's your first visit to Disneyland / Disney World, or your tenth, there is always something fun going on with Disney. Have you heard of the Hidden Mickeys? If you're a newbie, perhaps not. Read on and learn how you can spot Mickey's "mark" not only in the parks, but, at your Disney timeshare as well!
If you ask Disney Imagineers about Hidden Mickeys they'll insist they don't know what you're talking about. But the truth is, the Imagineers have been hard at work in all of the Disney parks resorts hiding Mickeys! These strategically placed images can be anywhere, come in many forms, and many different sizes. They can be Mickey's full face, his profile, just his gloves, handprints or his shoes. You might even find just his name or his initials. The most common Hidden Mickey image is the "tri-circle" frontal silhouette – the three circles that form Mickey's round head and adjoining round ears.
The "official" version of the beginnings of Hidden Mickeys is that they started in the late 1980's in Epcot as an inside joke among the Imagineers. Hiding Mickey around Walt Disney World was just plain fun. The "unofficial" story is that when the Imagineers were designing Epcot in the late 1970's and early 1980's Disney management felt that the characters belonged in the Magic Kingdom only. The Imagineers disagreed and began slipping Mickeys into Epcot.
Rumor has it that there are now nearly 800 Hidden Mickeys through out all of the Disney resorts, and they're fun to hunt. Once you've found a couple, you'll be hooked, and you'll never walk through the resorts again without your head constantly swiveling – for you never know when or where you'll find another Hidden Mickey.
To get you started, here's a hint about one at Disneyland Resort's California Adventure. There's a Hidden Mickey on the "Soarin' Over California" ride. When you're "soarin'" over Palm Springs, the ride is so realistic that when the golf ball comes flying at you your instinct will be to close your eyes and duck! But if you keep your eyes open, and on the ball, you'll see a black silhouette Hidden Mickey!
And here's a real top secret – there are other hidden characters, too, such as Hidden Minnies, Donald Ducks, and Goofys. So, no matter how many times you take a timeshare rental vacation to a Disney theme park, you'll always have the "hunt" to keep you occupied! What are you're favorite Hidden Mickeys? Let us in on Your secret!
See Orlando timeshares.
See Anaheim timeshares.
(Photo courtesy of peterpanthemovie.com)
Categorized in: Anaheim timeshare, Disney timeshares, Orlando timeshare, timeshare rental