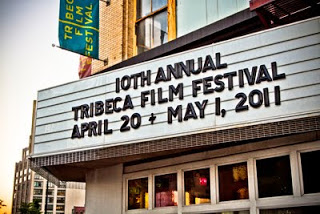 One way to really take advantage of vacationing with a timeshare rental is by staying in one when you attend a film festival. You'll have plenty of time to watch films and rub elbows with celebrities, and then go "home" and relax in spacious comfort.
A film festival is "an organized, extended presentation of films," and the very first one was in Venice, Italy in 1932. Film festivals are a world-wide phenomenon. The three most prestigious film festivals are commonly regarded to be Berlin, Cannes, and Venice, known at the "Big Three." The "Big Three" in the United States are the San Francisco International Film Festival, the Sundance Film Festival, and the Tribeca Film Festival.
San Francisco International Film Festival
Rent a San Francisco timeshare to attend the oldest continuously running film festival in the Americas. The 2011 dates for the San Francisco International Film Festival (SFIFF) are April 26 – May 10, when it will be celebrating its 50th Anniversary. The SFIFF presents an average of 150 films from over 50 countries.
In the past, recipients of the SFIFF Founder's Director Award have included Francis Ford Coppola, Spike Lee, and Robert Altman. The Peter J. Owens actor's award has gone to such luminaries as Robert Redford, Robin Williams, and Dustin Hoffman.
Sundance Film Festival
The Sundance Film Festival will be held in 2011 January 23 – 30. The main venue is Park City, Utah, where you can find many great Park City timeshare rentals, and you'll be able to do some skiing in between all of the glamour and the hoop-la. This film festival is by far the "glitziest" in the U.S. It began as a low-profile venue for small-budget, independent creators from outside the Hollywood system, and has morphed into a media extravaganza for Hollywood celebrities and paparazzi. Many famous independent filmmakers received their big break at Sundance, including Quentin Tarantino.
Tribeca Film Festival
The Tribeca Film Festival in New York City was founded in 2002 by actor Robert De Niro and two friends in a response to the September 11, 2001, attacks on the World Trade Center, and the consequent loss of vitality in the TriBeCa neighborhood of Manhattan (see photo).It rapidly became the largest film festival in the U.S. Showing up to 800 films in 16 theaters over 12 days, the amount of film shown at the Tribeca Film Festival could stretch 200 miles. Up to 500,000 attendees enjoy not just movies, but also the Tribeca Family Festival Street Fair and the highly acclaimed Tribeca Cinemas Kids Club. Rent a New York City timeshare for a great family experience.
Other film festivals where you can rent a timeshare include Breckenridge, CO, Newport Beach, CA, Phoenix, AZ, Nashville, TN, West Palm Beach, FL, and Washington, D.C.
(Photo credit tribecafilm.com)
Categorized in: film festivals, New York City timeshare, Park City timeshare, rent a timeshare, San Francisco timeshare, timeshare rental