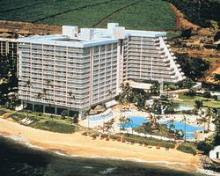 Summer, the "official" vacation season, is now behind us, and on its tail comes some woeful statistics for Americans – over Two-Thirds of us did not take a vacation. So, it's time to change that. Rent a timeshare and plan a fall vacation, a winter vacation, or a spring vacation – any time and any where, but plan your vacation now!
USA Today just published a study commissioned by Westin Hotels & Resorts. After polling 1,500 employed professionals, Studylogic found these dismal statistics: 64% canceled vacations this year, 1/3 canceled vacations for work-related reasons, 25% check into work hourly while on vacation, via email and the phone. USA Today put this to a test with a survey of its own, and its online poll found that 51% of respondents did not travel this summer.
Americans seem proud that they are "workaholics" compared to just about every other industrial country in the world, many of which mandate workers' vacations By Law. But truly, being a martyr to your job is not a healthy way to live.
In fact, Studylogic's survey also found that 67% feel better on vacation and 64% sleep better when they're not working. It's well known that having some down time, along with relaxation and fun, actually helps productivity. That is a fact and timeshare owners know it well.
So get smart – balance your work life with recreation and rest. Don't even know how to get started? Here are some suggestions:
Autumn leaves will soon be in their glory, and you can take a fall vacation by renting a timeshare at Smuggler's Notch Resort near Stowe, Vermont. This top rated family resort has timeshare rentals that start at just $107/night.
Think out of the box – how about taking your family on a sun splashed Caribbean Thanksgiving vacation? The ESJ Towers resort in San Juan, Puerto Rico (no passport required), has a Thanksgiving timeshare rental available for just $71/night. Or head to Hawaii for Christmas – you can hang your stocking at a Ka'anapali Beach Club timeshare rental(see photo) on Maui for just $82/night.
Did you love to ski as a kid, but it's been years since you gave yourself that exhilarating feeling of swooping down a slope in high, thin mountain air? Rent a Park City timeshare for a great winter vacation in Utah. Marriott's Mountainside at Park City has timeshare rentals starting at just $125/night.
You can take a deep breath of sweet spring air among colorful wildflowers covering the Ozarks with a Marriott's Willow Ridge Lodge timeshare rental in Branson, MO, for just $71/night.
Do yourself, your family, and your job, a favor and plan a real vacation now. You'll be glad you did – guaranteed.