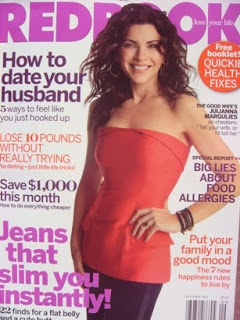 In the September issue of Redbook, you'll find a great article with suggestions on how to Live a Big Life on a Small Budget. It touches on ways to be more creative with your household budget and offers tips on how to stretch your dollar even further. Just because you are cutting back on spending, doesn't mean you have to settle for less.
With the challenges in the recession, people are finding that they need to really track their spending and finding a great deal is key. Under the category of Vacations, RedWeek.com was listed by Nancy Schretter, the managing editor of the Family Travel Network, as an online resource where you can rent a timeshare from its owner. Timeshare rentals are often a 50% savings from what you'd pay to rent a hotel room, the article states, so, if you're looking for a way to save on travel accommodations, take the time to consider a timeshare rental first.
In addition to the cost of the room itself, you can save even more by cooking meals in your timeshare kitchen. Dining out costs for a one week vacation can really be expensive, especially if you have a large family. A visit to the local grocery store and cooking many of your meals "at home" is a cost effective way to have an affordable vacation.
Plus, many resorts have amenities included with the price of the room, like pools, fitness facilities and kids clubs, not to mention DVD players and wide screen TV's in every room. Did we mention that timeshares have separate bedrooms (and bathrooms)? Depending on the unit you choose to rent, you can stay in a one, two, or three bedroom timeshare, which allows everyone their own space to stretch out, plus there are still common living areas to enjoy, like dining rooms and a living area.
So, if you are looking to enjoy a big vacation on a small budget, browse over 5,000 timeshare resorts available for rent on RedWeek.com. Your wallet and your family will thank you.
Categorized in: budget travel, redweek.com, timeshare rental, timeshare resorts