Article written by guest blogger: Lisa Weber. Lisa writes about Adventures-n-Discoveries in Hawaii on her site andhawaii.com.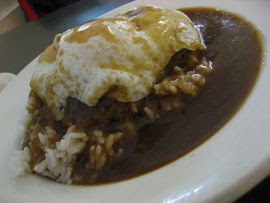 Ok, so you're going to Hawaii and you want to keep your vacation costs under budget. You've gotten a Hawaii timeshare to save money on your lodging. You are shopping around for your airline tickets right now. Now what? How else can you make sure that you do not over-spend on your vacation?
Your biggest expense will be your lodging or your airline tickets. That's why it's important to shop around, look for sales, make sure you know what typical prices and typical deals are – but what about your other expenses?
After airfare and lodging expenses, renting a car may be your next biggest expense.
How can you Save Money on Renting a Car in Hawaii?
If you are vacationing on Oahu, consider the fact that you may not need a car. Oahu has a fantastic public transportation system called theBus. It goes to tons and tons of different must-see and do activities and it is easy to figure out.
You can't take your luggage on the bus though, so if where you are staying doesn't offer a free shuttle, consider a shuttle or cab at the airport. At the airport you can pick up a courtesy phone or go out to the taxi cab attendant. (Prices are lowest for Waikiki locations).
Another option is to consider a car rental wholesaler like discounthawaiicarrental.com. The prices are generally lower than you can get yourself, but are through the major car rental companies.
How Can You Save Money on Activities in Hawaii?
Booking early and online will save you 10 to 15% at some activities. Just go to the official activity website and see if they offer a discount.
There are also two companies that offer pretty good discounts. One is the Entertainment book and one is the Go Oahu Card. Read more about them at my discount Hawaii activities page.
How Can you Save Money on Food in Hawaii?
Now, if you are renting a timeshare with a full kitchen, you can save the most money over all. Go to a grocery store and purchase fruit and easy-to-make meals. Do realize though, that even at the grocery store you will probably pay more than you are used to. Groceries are expensive in Hawaii.
Eat breakfast in your room every day and maybe pack a lunch. For sure pack water and snacks because these will cost you big money at the convenience stores.
Also consider checking out a few plate lunch places. These are small, local restaurants where you can get a large meat choice, plus rice and mac salad or vegetable for under $8 or so. Sometimes the portions are big enough to serve two people. I suggest trying a loco moco (hamburger patty, egg, and gravy over rice, see photo) or the teriyaki beef or kalbi beef. Yum.
Plan ahead and consider these simple changes to a normal vacation, and you could save hundreds of dollars and easily stay within your budget in Hawaii.
(Photo credit wikihow.com)
Categorized in: discount hawaii, hawaii timeshare, hawaii vacation, renting a timeshare, timeshare