Article written by guest blogger: Marc Rasmussen, a Realtor® who owns and sells Sarasota Florida Real Estate.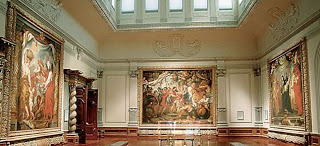 Need a vacation? Before old man winter hits you should consider a Florida timeshare vacation to the beach. Consider visiting the sunny Sarasota on the west coast of Florida. This is a wonderful place for families to relax and have a great time.
Here are 10 fun things to do in Sarasota, Florida:
Swim in the Gulf of Mexico

– take a refreshing dip in the soothing waters of the Gulf of the Mexico. The calm, clear waters are a great place to relax and soak up the sun.

Walk along the Beach

– There are miles and miles of gorgeous beaches in Sarasota, Florida. Longboat Key, Lido Key and Siesta Key beaches are fabulous and draw vacationers from all over the world.

Buy a Home

– How would you like to own a vacation property to escape the cold, bitter winters? Prices have declined dramatically over the last 5 years making it a great time to buy Sarasota Florida real estate.

Play around St. Armands Circle

– This is a great shopping and dining destination on Lido Key/St. Armands Key. There are several great restaurants where you can sit outside and enjoy a delicious meal. Shopping is also plentiful around the circle.

Catch some Fish

– Rent a boat or hire a fishing charter and catch a few fish in the Sarasota bay or in the Gulf of Mexico. Even if you don't catch anything it is still great to spend a day on the water.

Visit Ringling Museum

– In 1911, John Ringling and his wife, Mable purchased 20 acres of waterfront property in Sarasota, Florida (see photo). Today, that investment welcomes visitors from around the globe with fine art, historic mansion, two circus museums and a jewel-box of a theater.

Marie Selby Botanical Gardens

– This is a 9.5 acre property on the bay front just south of downtown Sarasota. It boasts an open-air and under-glass museum of more than 20,000 colorful plants.

Le Barge Tropical Cruises

– Jump on this boat and sit back. Relax during this 2 hour cruise along the beautiful shoreline of Sarasota, Florida. Enjoy a drink or meal with your loved ones while you catch some fabulous views.

Walk over the Ringling Bridge

– This is a great place to get some exercise. You will love the fabulous views of downtown Sarasota, Bird Key, Lido Key, Siesta Key and Longboat Key.

Helicopter Ride

– It is not cheap but what a great way to see the area. Take a helicopter ride around Sarasota, Longboat Key, Siesta Key, Lido Key, Bird Key and Casey Key. This is a beautiful ride.
Categorized in: florida real estate, Florida timeshares, Sarasota Florida things to do