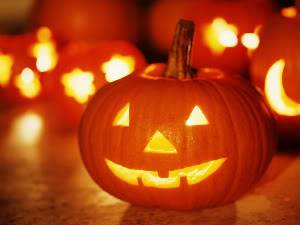 Location
Seriously, how many great pumpkin patches are in your area? There are good odds you might not even have any. Even if you have the local old stand-by, maybe it's time to try something new. Across our country there are pumpkin patches with train rides, corn mazes that are haunted, and even a pumpkin patch in Hawaii!
Budget-Friendly
It's easy for a Halloween vacation to not only be family-friendly, but also budget-friendly with timeshare rentals. Hotels are expensive (and often not even near a pumpkin patch or a haunted house), and if you have a large family you'll end up having to pay double for extra rooms or beds.

A timeshare rental is can be up to 50% less than hotels. And while the hotel room is cramped, your timeshare rental will come with separate bedrooms, plus a dining area, a living area, and a full-sized kitchen. With a timeshare rental you could even bring grandpa and grandma along – a real treat for everyone. In addition, they could help split the cost, and even be baby-sitters!

Kitchen
The full-sized, fully equipped kitchen is a real bonus to any Halloween vacation. You'll save money by being able to prepare your own meals, instead of having to take the entire family out to a restaurant 3 times a day.

The kitchen is also where you can put to good use your Halloween pumpkin patch finds. Your timeshare kitchen is the perfect set-up to carve jack o'lanterns from all of those prized, perfect pumpkins that were picked at the patch. Try doing that in a hotel room.
Many pumpkin patches are also associated with orchards – bring your fresh picked apples to your timeshare kitchen and make an apple pie right there, or have a make-your-own-caramel-apple party with the kids.

Room to Spread Out
Often a Halloween haunted house is a little too scary for the younger set. What to do? Send dad with the older children, and mom (or grandma and grandpa) can entertain the littler ones at "home." The timeshare rental has a real home-like feel, and you can do a lot to keep the kids busy – make Halloween crafts or play games (hide and seek, pin the nose on the witch) – all because the timeshare rental gives you room to spread out.
Start a Family Tradition
Once you've had a great Halloween vacation at a fun destination by staying in a timeshare rental, you'll be hooked. Now you can plan to check out the fun pumpkin patches and haunted houses all across the country – a different one every year!