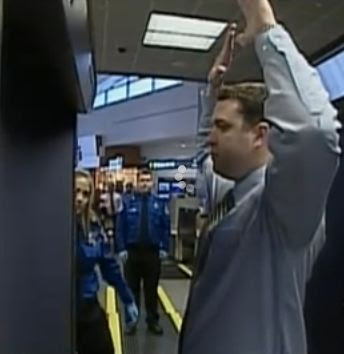 As you fly to your next timeshare vacation the odds of encountering the full body scanner at an airport security check has gone up drastically. And the controversy surrounding this latest security measure is reaching explosive proportions.
A backlash among airline personnel and passengers is growing across the globe. A pilot of a regional airline recently refused the scanner saying it unjustly violated his privacy. And the largest independent union of airline pilots in the world earlier this week urged its members to boycott body imaging machines, citing dangers of excessive exposure to harmful levels of radiation during the screening process.
Homeland Security Secretary Janet Napolitano met last week with leaders of travel industry groups in order to hold discussions over the issue and resolve it peacefully.
"Napolitano met with the U.S. Travel Association and 20 travel companies to underscore the Department's continued commitment to partnering with the nation's travel and tourism industry to facilitate the flow of trade and travel while maintaining high security standards to protect the American people," a DHS spokesperson said.
"While the meeting with Secretary Napolitano was informative, it was not entirely reassuring," the U.S. Travel Association said in a statement.
"We certainly understand the challenges that DHS confronts, but the question remains, 'where do we draw the line'? Our country desperately needs a long-term vision for aviation security screening, rather than an endless reaction to yesterday's threat," concluded the statement.
Meanwhile, Iscon Video Imaging, a Massachusetts company, has announced that it has designed body scanning technology that is minus harmful radiation, and also addresses the privacy issue.
"The Iscon 1000D is the only whole body imaging portal that can be integrated with state of the art technologies to detect virtually any object, without radiation or privacy issues and confirm that the person is indeed who they claim to be," an Iscon press release stated.
In addition, an enhanced version of Iscon's 1000D whole body scanner is equipped with optional biometric technologies and identity verification techniques, according to the company. "The machine uses thermo-conductive infrared technology that completes a 360°scan in 30 seconds, reveals a multitude of objects, but doesn't penetrate clothing, so there's no privacy or radiation issues," explained an Iscon spokesperson.
At this time you are allowed to accept a full body pat-down in lieu of the body scanner, but it is more time-consuming so plan accordingly.
(Photo credit – Still image from YouTube video uploaded by CBS News)
Categorized in: airport full body scans, airport security, timeshare vacation