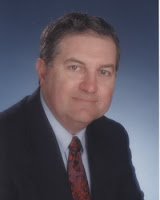 Perspective Magazine Editor Matt McDaniel is continuing his look at timeshare industry A-Listers, by talking with RedWeek's own Randy Conrads. In a 2-Part series we are bringing you excerpts of McDaniel's article and interview, which was published November 15, 2010.
Randy Conrads is co-founder of RedWeek.com, an online marketplace connecting travelers to the timeshare community. Now a leader in the secondary marketplace, RedWeek is the largest, most reputable online timeshare marketplace with more than 1.5 million registered users and an A+ Better Business Bureau rating.
Before starting RedWeek.com, Randy's entrepreneurial spirit and vision created Classmates.com, one of the world's largest online communities. Under Randy's direction, Classmates.com grew from a startup operating in his basement to one of the top 15 most highly trafficked websites on the Internet, with 38 million members and 2 million visitors each day.
Prior to Classmates, Randy spent 21 years in senior management positions with Boeing Aircraft in Seattle. He received his Bachelor of Science in Industrial Engineering from Oregon State University and his MBA from Pacific Lutheran University. Randy and his wife, Sharon, have been happily married for nearly 40 years and have 2 children.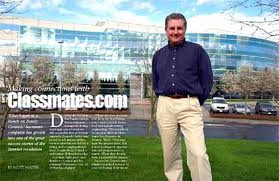 How did Classmates.com come about and why was it so successful?
There are a lot of things that add to it, but Classmates was an idea I came up with back in the early stages of the Internet. The Internet was showing that you could connect with somebody without actually going to a place, which I thought was pretty powerful.
I do remember seeing your banner ads everywhere.
Well, we did find that advertising on the Internet was the thing that worked for us and we were one of the largest advertisers. We were just about everywhere because we needed to get the word out, and almost everybody we were exposing it to was qualified to be one of our customers because they would have graduated from high school.
How did you end up getting involved in timeshare?
As Classmates grew and we brought in some investors, a decision was made that I could move out of the CEO position and be chairman of the board. That meant I didn't have to run the day-to-day of Classmates, so I had some available time. Then, some friends of mine came to me and talked about a need for an Internet site that would do something to help the people who own timeshares.
They told me there was a need there and that the Internet wasn't being used very well, and that we could do something on the order of a Classmates. We could connect people who have timeshares with people who would like to use them, and we could probably fill a niche. And I said, okay, let's go do it. We put it together and the site went up in 2002.
Read An Interview with Randy Conrads – Part 2
(Top left photo – perspectivemagazine.com. Right photo – alumni.orgeonstate.edu)
Categorized in: Classmates.com, Randy Conrads, redweek.com, timeshare industry