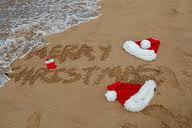 Yahoo!Travel just released its list of the Top Ten Most Popular Cities for Holiday Travel. They are:
Austin, TX
Orlando, FL
Chicago, IL
Las Vegas, NV
Los Angeles, CA
New York, NY
San Diego, CA
Atlanta, GA
Myrtle Beach, SC
San Francisco, CA
Many of these are great destinations for timeshare rental vacations. For example, you can rent an Orlando timeshare for as low as $50/n or one in next-door Kissimmee for just $70/n. And the holidays couldn't be more fun than in Orlando. You can enjoy special holiday activities with Mickey and Minnie and the Gang, with Harry Potter and his friends, and even with Shamu.
Las Vegas is glitz and glamour all year long, but it seems to sparkle even brighter during the holidays. You can rent a Vegas timeshare starting at just $43/n. And a lot of the holiday offerings in this city are free. For example, the spectacular Bellagio fountains will be doing their amazing dance to Christmas carols and holiday music, and the Bellagio Conservatory will be decked out for the holidays with flying reindeer made of whole pecans, a polar bear family made of white carnations, and a 7-ft tall rocking horse, all in the midst of a whimsical display with a working train.
Stay in a downtown New York City timeshare rental for an amazing $143/n at the Manhattan Club. From Rockefeller Center to Radio City Music Hall the holiday excitement in this city just doesn't end. For something a bit different, enjoy a gorgeous view of the holiday lights of NYC from the deck of a 1920's-style yacht on a Cocoa and Carols or Holiday Jazz Cruise. A fun free activity is to stroll along 5th Avenue and check out award-winning decorated department store windows such as Macy's and Tiffany's.
Myrtle Beach (see photo) is on this list for good reason – what better way to celebrate the holidays than on a beach vacation? And believe it or not, you can get a timeshare rental in Myrtle Beach for as low as $36/n this holiday season. Besides enjoying snowy-white sand and emerald green water, you can also take in holiday celebrations such as the Festival of the Trees at the Ripley Aquarium, and Christmas on Ice at the Palace Theater.
For great ideas on where to celebrate the holidays check out these and many other timeshare rental opportunities at these Top 10 holiday destinations.
(Photo credit – northmyrtlebeachtravel.com)
Categorized in: las vegas timeshares, Myrtle Beach timeshares, New York City timeshare, Orlando timeshare